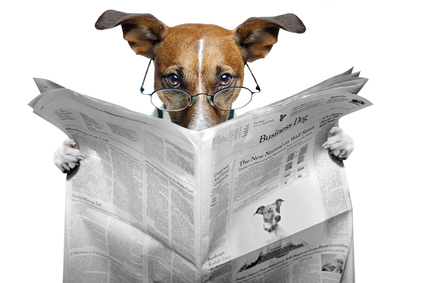 Remember when having leftover newspapers around the house was a regular thing? Well … thanks to technology (which we love because we've "met" you!), that's not the case anymore … but rescues like us still need them for boys like Skip (as well as wee pads available on our Amazon Wish List).
If you're old-school and still "get the paper," save them up after your Jack has read them and send them, deliver them or drop them off with a volunteer for us to give to the dogs.
Also, if you have old towels and/or blankets you no longer need, we will definitely need them for winter when the dogs are inside in their warm crates more. Laundry runs are no fun …. as several of our vols know …
Ready to donate? If you're in the immediate Atlanta area, email us and we'll give you our address and/or schedule a pickup with a volunteer. If you're outside the area, email us for the address to ship them. We can't pay for shipping, but we will send you a tax letter for your costs.
Thank you, everyone!