The Year in Review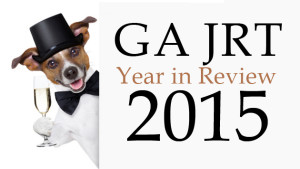 It's that time again: To look back on the year and highlight the events that impacted the rescue–and the dogs–as a whole. We said it in 2012, 2013 and 2014, and we'll say it again in 2015 … This year, we helped rescue and re-home more dogs than we have since the days Jimmy was with us and it was more of a full-time gig than us "duct taping" things together. Woo-hoo!
We also grew in sponsor, foster and volunteer numbers, which was greatly needed. We continue to need help in all of these areas (especially during the week), but things continue to improve.
We've had some fabulous times … and we've also had some challenging times. But that's rescue. You don't get into this "gig" for the roses. It downright stinks sometimes. It not because of the dogs. It never is. They didn't ask for this. We're not going to lie: It's the people. Read this all the way through, please.
It's the People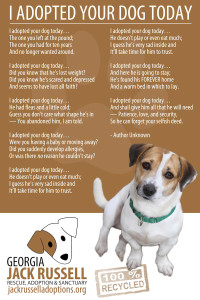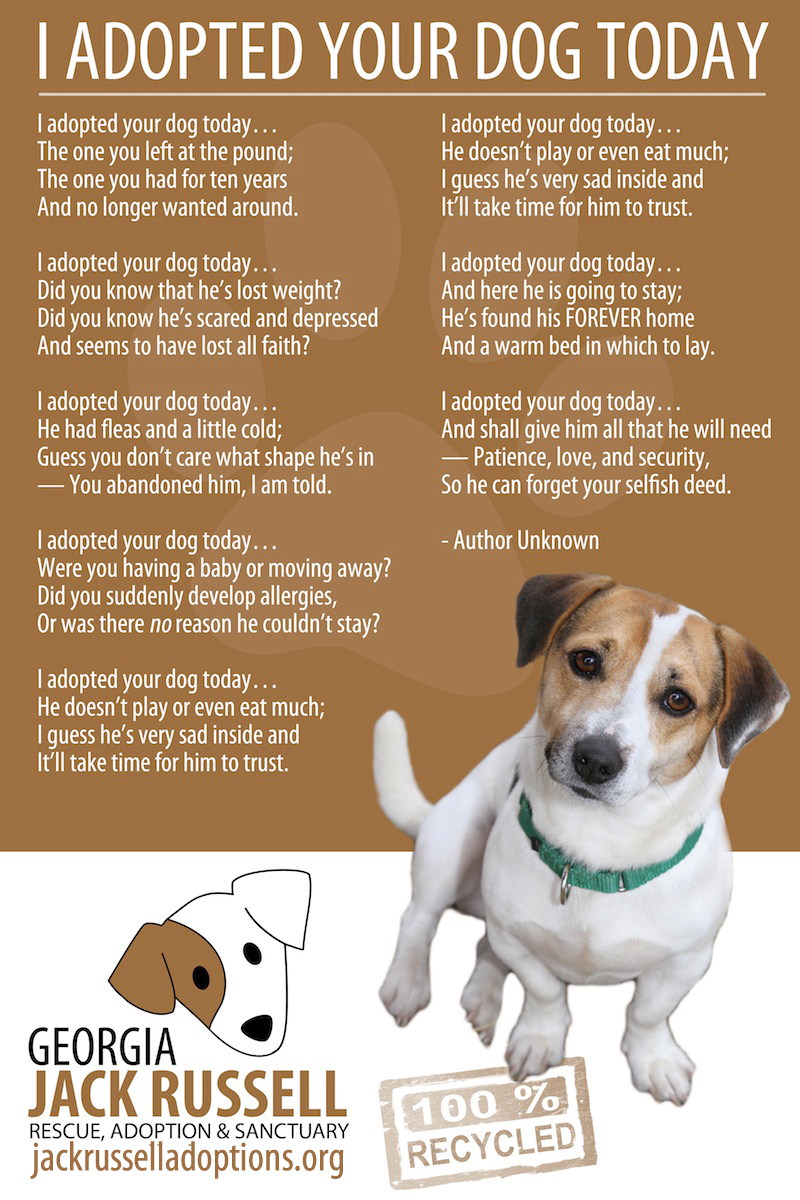 It does get disheartening sometimes to see how many people just throw away dogs because they've become inconvenient, especially the seniors or the dogs who develop medical needs. We cannot fathom how you can love a dog from a puppy, then drop them off at the kill shelter when they lose control of their senses or faculties. Good thing our human bodies don't start to fail a bit as we get older … oh, wait … yes, they do.
It's even harder not to (literally) growl at backyard breeders/puppy mills, who use these beautiful dogs as money-making machines, barely giving them what they need to survive and never giving them medical attention … until they're "no longer of use." You've seen the photos of dogs abused and neglected on the outside, but did you know so many more dogs die from issues related to heartworms and poor dental care?
All that said … you know what can be the hardest to swallow? The people who have to give their dogs up because of major hardships, especially financial and medical struggles, or when a family member who owns a dog dies. We know how difficult that can be, and we all hope none of us would ever be put in that situation. It's heartbreaking for all.
Still with us?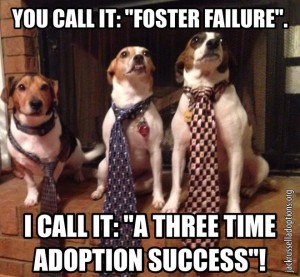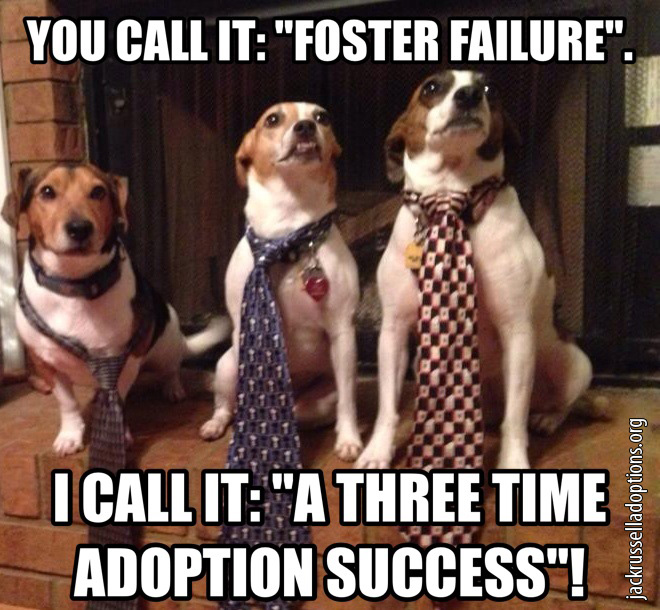 So, all that rambling aside … do you know what also keeps us going in the challenging world of rescue, dealing with "those" people throughout the year? It's people like you who have found our little rescue (by word of mouth, an event, the Internet, whatever the case) and made a direct difference in the lives of these dogs.
You volunteer your valuable time in so many ways — from making vet runs, to scooping poop, to taking photos, to keeping their sanctuary clean and safe, to helping us earn grants or prizes, to spending hours researching applications and setting up meet 'n greets, to representing us at special events … the list goes on and on … and on …
You give your hard-earned money  — from giving us towels and newspapers, to shopping online or at our favorite local stores, to donating cash straight out.
You open up your homes, either temporarily as a medical foster, a long-term foster or a forever parent.
Yes, It's the People
We all come from different backgrounds, religions, ages, sexes and cultures. We can be left-right, north-south, black-white … it just doesn't matter because  we all have one thing in common that bonds us: We love these little Terriers and we want to give them the best lives possible, while they're waiting for new homes at rescue and after they leave.
You are the reason we continue to do this year and year, even when things get "ruff." Thank you for another wonderful year.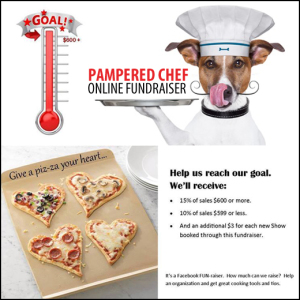 Doing What We (Have to) Do
January kicked off like January does every year at rescue – with fundraisers! Actually, yes, every month kicks off like that in the world of rescue. We tried something new with an online sale by Pampered Chef. We had a good response with 15% of the proceeds going to the rescues and hope to do it again soon.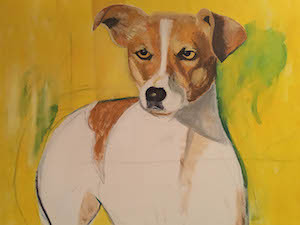 Come Together … Right Now
We didn't advertise or share it publicly, but Team Russell (our tight-knit volunteer group) kicked off the year on Jan. 3 with a party. It was to celebrate the year behind us and all of the work we did … and, of course, to decompress before the year really kicked into gear. (That's why we're not sharing photos. Snicker.) And wouldn't you know it? There was this painting, hanging on the wall in the place we partied. 😉