Recap for July
What do rescues do when we're not saving lives, making vet runs and scooping poop? Raising funds, creating awareness and streamlining operations … so we can keep saving lives, making vet runs and scooping poop! That's what July was all about.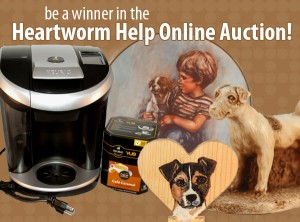 Heartworm Help
With our big local fundraiser behind us in June, we turned to our friends and supporters on the Internet and kicked off another online auction, this time to raise money for heartworm treatments. We had, had a big influx of rescues who arrived positive and needed to be treated via slow or fast kill methods. Once again, you came through for us and helped us raise more than $500, which went a long way in getting these babies ready for their forever homes. Thanks to your help, Zeus, Ernie and Candy were all treated and went on to find their forever homes.
"Whole" Lotta Fun
An adoption event … at a grocery store? It seemed like a strange pairing at first when Whole Foods Buckhead invited us to set up camp at their entrance and introduce our mission and our pups to visiting patrons. But, hey, we are always open to new ideas that help grow our purpose, so we went for it … and we are so happy we did. We met so many wonderful people on July 26 and grew leads on more adopters and fosters. We even returned in December for another great event and will most likely be back in the first quarter of 2015. Stay tuned!
More Awesome Adoptions
Fundraising is good and all, but, of course, the purpose of rescue is to rescue and to re-home. With a new and improved adoption process in place, our adoption rates began to increase over the summer. July alone saw several great ones, including Jax, Candy and Rosie. We'll have a full recap on all of our 2014 success stories at the end of the year. Stay tuned …