Taking the dogs for a walk?
Did you know, just by downloading a free app and loading it up when you head out to walk your dog(s), you could be raising much-needed funds for the rescue? Absolutely!
Here are a couple of options our supporters have been using. The more users we have, the more money we can raise–together!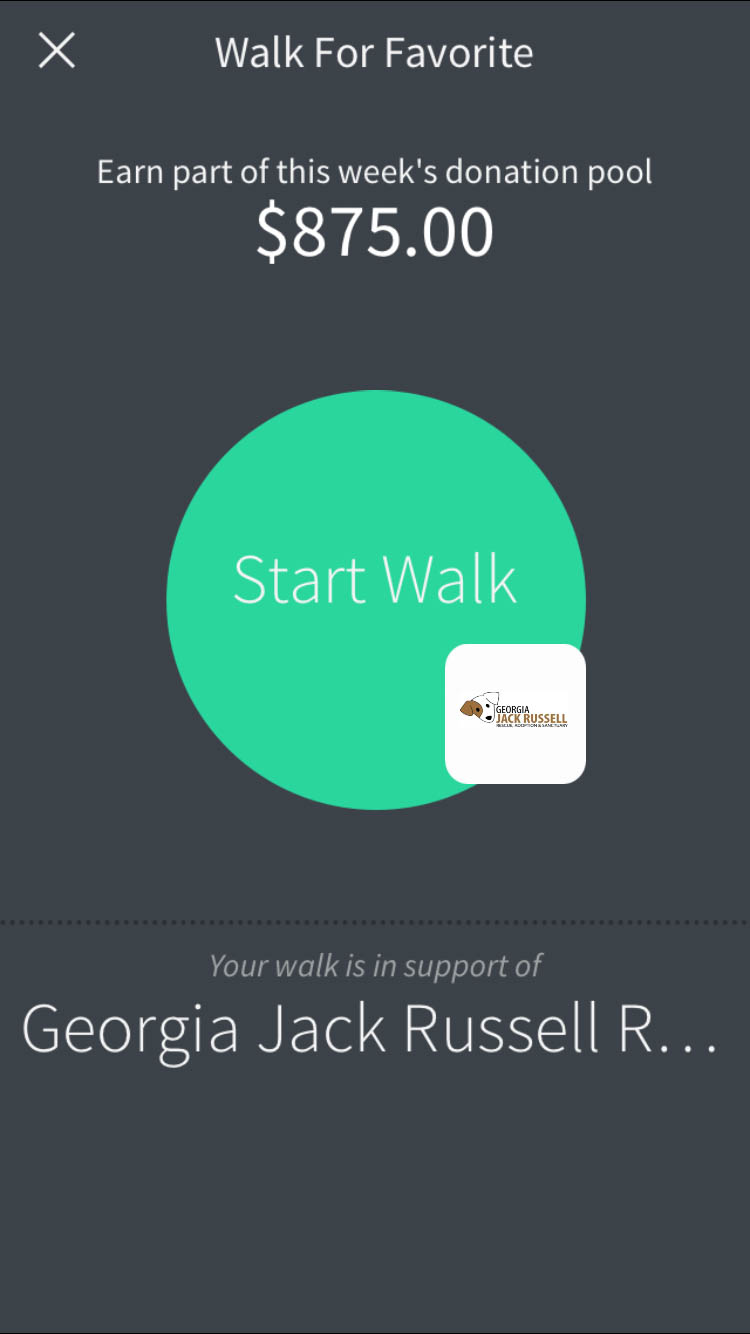 ResQwalk App
Several of the volunteers and supporters have used the ResQwalk app and find it flawless. Others have have had some issues with the social media signup aspect of the app or they had an Android (it was originally for iPhone only) and haven't been able to participate.
We're pleased to announce that ResQwalk is now available on Android via Google Play, you can now use your email to sign up, and many of the kinks seem to have been worked out. Woohoo!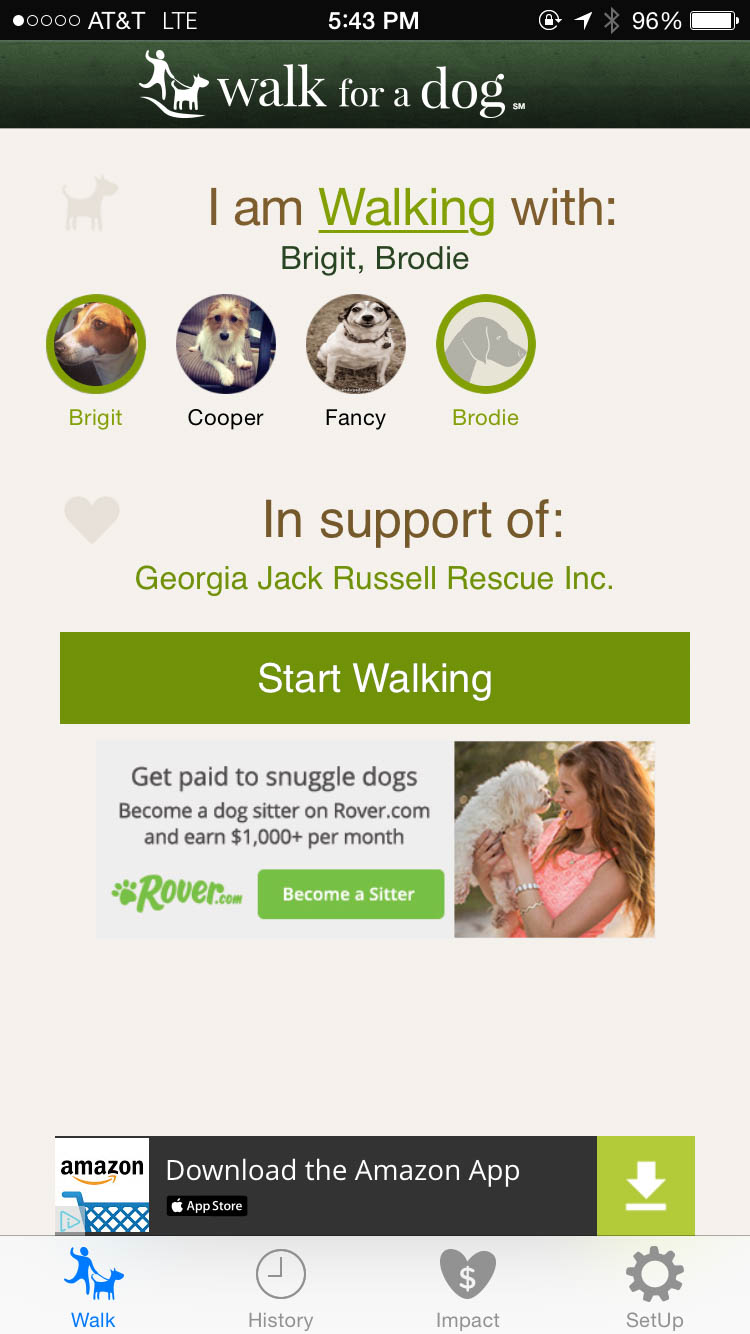 Walk for a Dog App
There's another great app called Walk for a Dog, it works very much like the other walking apps: You install the app, sign up using your email address,  select your chosen rescue … and  walk or run. With this app, you can also bike.
You can download the app for your iPhone or Android by visiting the WoofTrax website.
Choose the Rescue
Once you've installed either app and received verification, you can then select Georgia Jack Russell Rescue from the list where it says Choose Specific Rescue in ResQwalk or  "Walking For in Walk for a Dog.
Just. Walk.
Now that you're all set up, select the Start Walking options and get to it! Every mile you walk will help raise money for the rescues!
Share Your Photos
If you and your dogs are walking for the rescue, we'd love to see your photos and share them!
Dog Walking Gallery
These dogs are walking for the rescues with their families. Want to add yours? Simply fill out the form above and upload a photo.