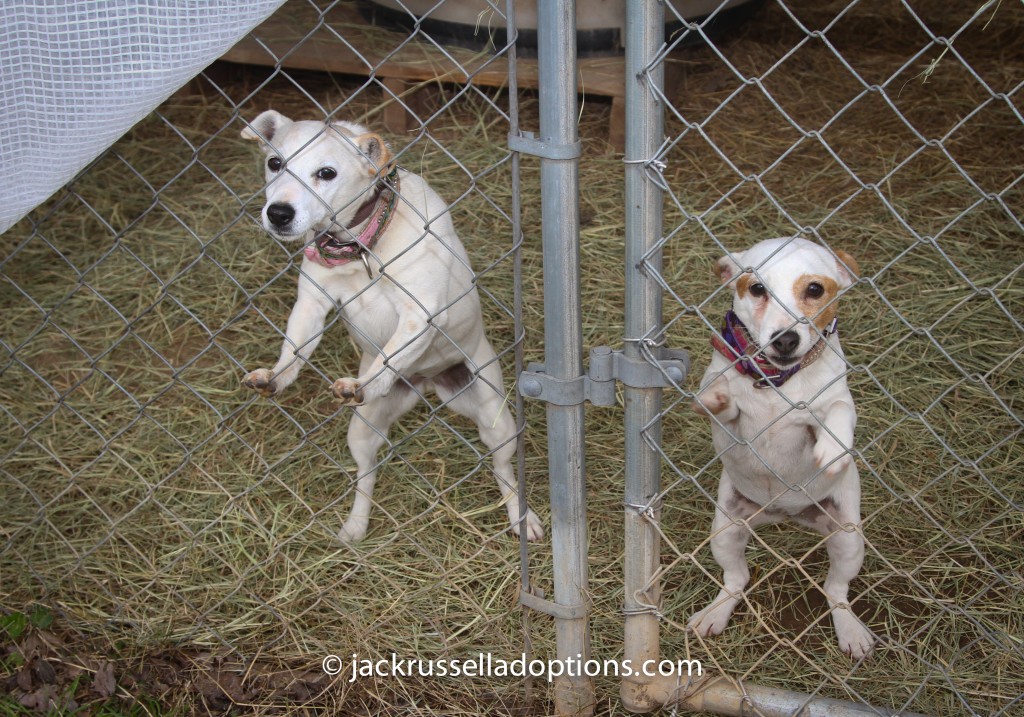 We have a great opportunity to place Gracie and Katie into an amazing acreage home with lots of room to play and a very experienced JRT mom, who is also a vet and who has worked with other rescues. The only problem? She is located near Ann Arbor, Mich., and we do not have a transport system from Atlanta. She is working on transport for the northern leg, but we will need help for the southern leg and beyond.
If you are located anywhere along the route from Atlanta to Ann Arbor and would like to help for any portion of the trip, please email us at jrtadoptions@gmail.com. We are still in the early stages of planning, but want to secure as many options as possible.
One way or another, we'll make this happen. What a great life this would be for the girls! They are not liking rescue life, and we can't wait to get them into a wonderful home again.