'Tis the season for giving and, even though so many of you give to the rescues year-round, you are still asking how best you can help the dogs this holiday season. Oh, let us list the ways! We have so many opportunities for everyone in every capacity and every location. Please, feel free to pick your favorite way. Every bit helps.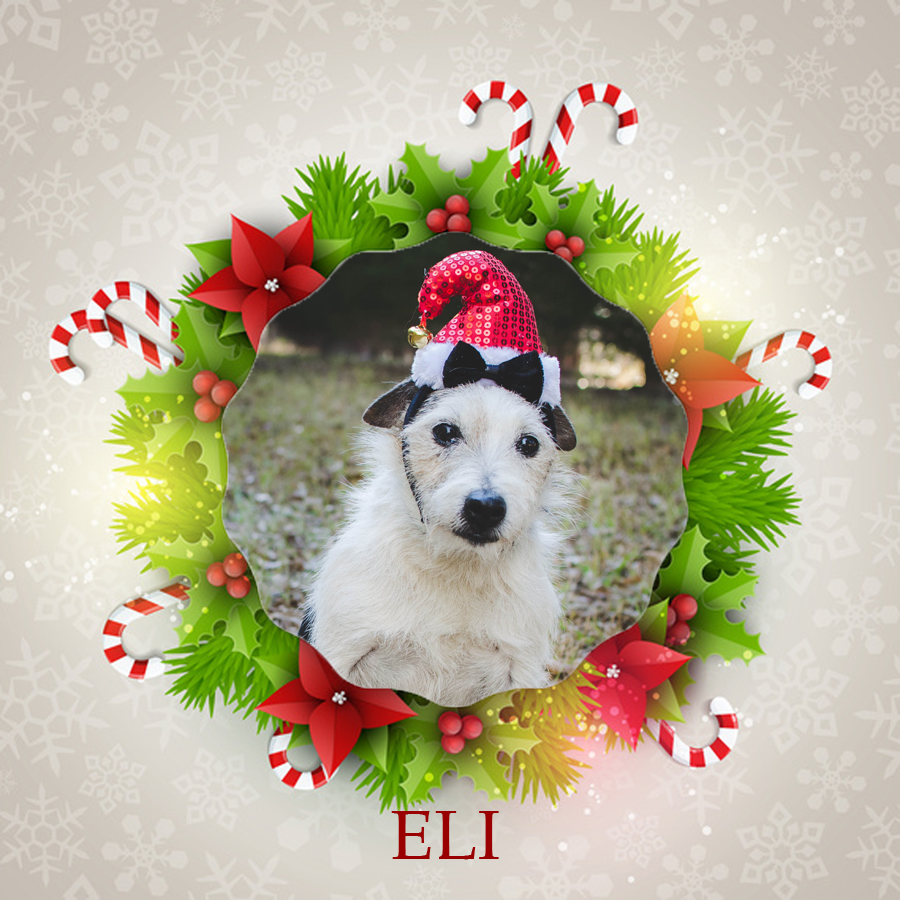 Angel Tree Drive
Our main holiday fundraiser is our annual Angel Tree Drive. We are now in our third year and already racking up goodies for the rescues for Santa Paws to deliver. This is a wonderful way for us to also give back to our local merchants, who do so much for us throughout the year.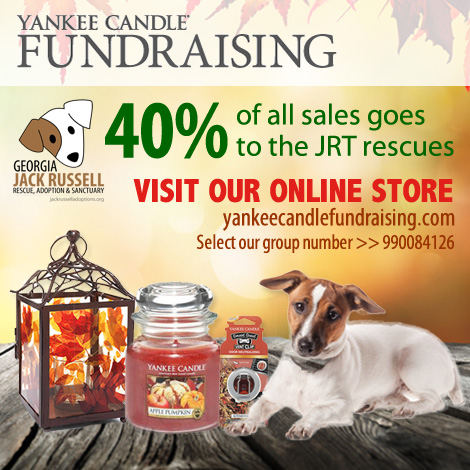 Yankee Candle Fundraiser
House smell like dog? We gotcha covered! We kicked off our Yankee Candle Fundraiser in the fall, and it continues through Jan. 7. 40% of all purchases goes to the rescues when you order.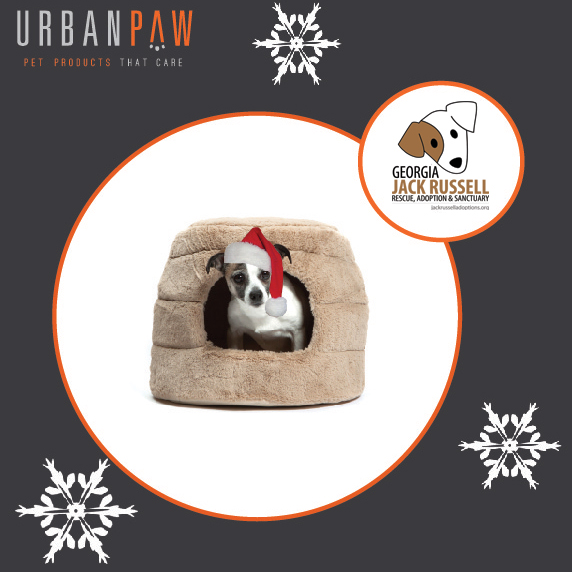 Urban Paw Fundraiser
it's holiday give back time for Urban Paw! You will receive a 10% discount on your order from their line of stylish beds, huts, blankets and carriers. They will generously donate 40% of our purchase to the rescues! Hot-diggity-dog!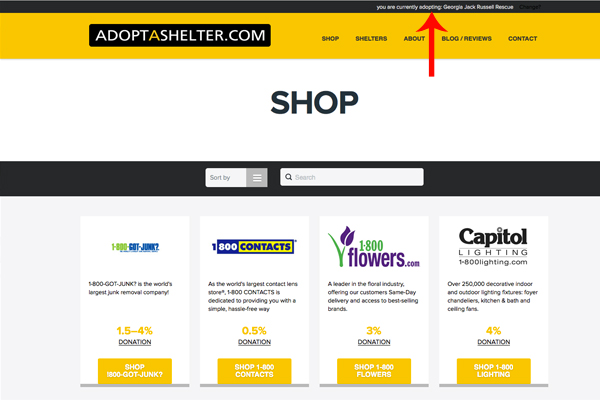 Adopt Us While You Shop
Our rescue lives by the motto and hashtag AdoptDontShop. We always encourage people to adopt Terriers over purchasing puppies, especially those from puppy mills. This holiday season, however, we're going to mix up the message just a little bit and ask you to adopt us while you shop … online, that is.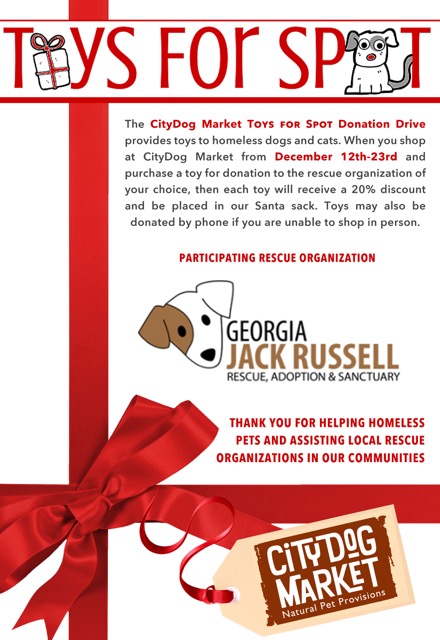 Toys for Spot
If you live in Atlanta and like shopping for "fun stuff" for the pups, City Dog Market is hosting Toys for Spot Dec. 12-23. Simply visit their wonderful store at 4244 Peachtree Rd. NE in Atlanta and purchase a toy at a 20% discount for donation to our rescue. They'll put it in Santa's pack, and we'll pick it up in time for delivery.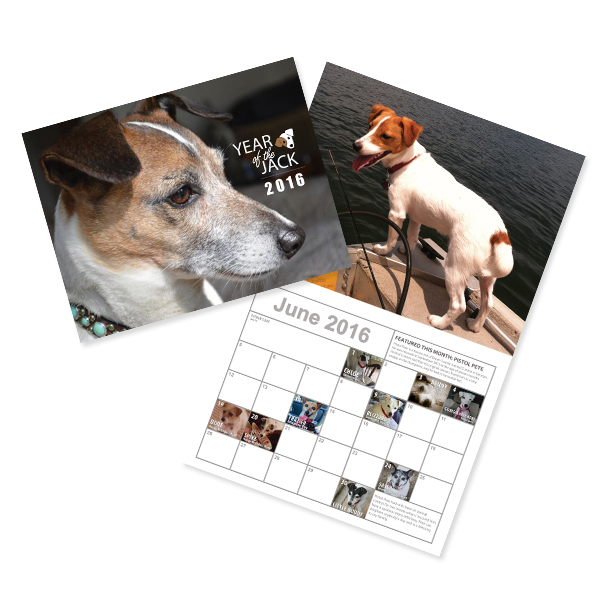 Year of the Jack Calendars
Give the gift of Jack to all your friends this holiday season! The 2016 Year of the Jack calendar is a great addition to any Terrier lover's stocking.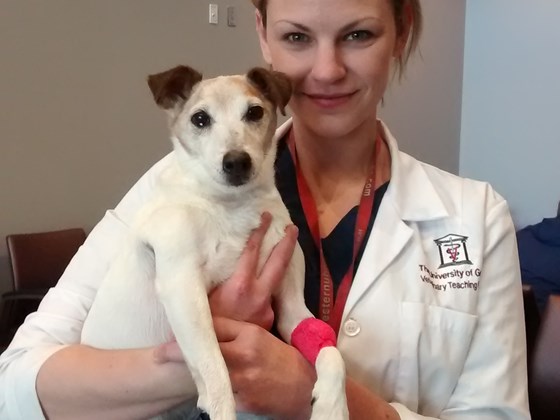 Donate to John John's Fundraiser
Need to make some end-of-year donations for those lovely tax write-offs? We are a 501(3)c and are always in need of direct donations. We especially need help right now paying off a huge bill to help restore some joy–and the ability to breathe freely–for our sweet senior boy, John John.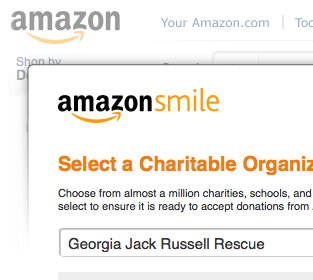 Use Amazon Smile
If you're doing your holiday shopping on Amazon, a percentage of every purchase you make could go to the rescues — for FREE! Just use smile.amazon.com when you shop.