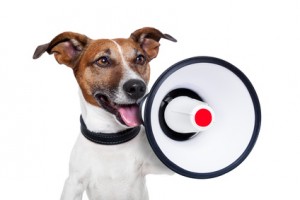 Friends, Jack Lovers, Countrymen … Lend Me Your Ears
All right, folks, time for a not-so-quick soapbox statement. (Hops up with megaphone) Many of you already know this spew by heart, so maybe it will be a good "share" for others who might not.
We want to address some questions that continue to pop up in interviews, emails and on our social media sites. We know there have been countless articles written about this subject, both from the "be-a-strict-adopter" to the "don't-run-off-adopters" points of view, so here's our stance on things. We try to take a middle ground whenever possible, but we simply cannot do so when it jeopardizes the well-being of our dogs.
Skip ahead if you already know this stuff … and, we think, most of you do. We've never made any bones about it and we're not going to start now.
Why are y'all such "sticklers" about who adopts your dogs?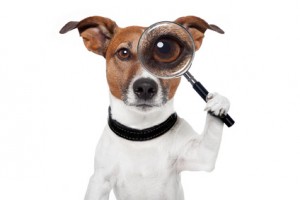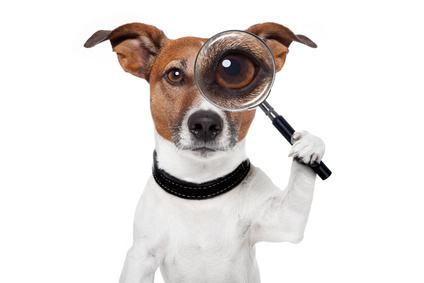 We know most of our supporters are savvy to the ways of rescue and why we're "such sticklers" about our adoption policies. But some folks still think or believe that we should "just be happy" to find these "unwanted" dogs a home—any home, even if it's not the right home—and shut up.
Um … no.
Most of these dogs have been through so much before they arrive here. Some have come from abusive/cruelty situations. Some have suffered from medical neglect, such as heartworms, flea infestations or a lifetime without dentals that has literally poisoned them. And others are just strays who couldn't be identified because they weren't wearing a collar or, more importantly, weren't microchipped. That small, painless $50 investment could have saved that family so much heartbreak and, in all cases, their dog's life if picked up by animal control.
That is why we require a veterinarian contact on our application and why we do call to make sure that any current or previous dogs received the care they needed and, most importantly, are on heartworm preventative. Many of our dogs go through a lot to overcome the heartworms that they arrive at rescue with; we aren't going to chance that they may have to endure those treatments again.
Why is your adoption fee so darn expensive?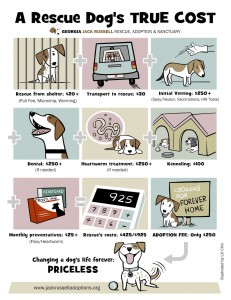 A couple of months ago, we tried to address the age-old "complaint" about our adoption fee, which is $250 and pretty much the same or less than other rescues. Please note, shelter costs are always lower as they do not cover some of the medical costs that rescues do … and they do not keep their animals for the long run. 🙁
What better way to illustrate the "true (priceless) cost" of a rescue dog than to do so with an infographic by the talented Lili Chen of Doggie Drawings. It was something the volunteers designed and paid for out of our own pockets (no rescue money was spent) in hopes of educating  prospective parents of all future rescues.
In case you missed it, here it is again. As you can see, this is a pretty poor business model from any standpoint. Rescues exist to rescue because they love animals; no one makes money. We simply get by, oftentimes from month to month. We rely completely on donations and adoption fees to recoup our veterinary expenses. We do not receive monies from government or from "the big animal groups" like the HSUS or the ASPCA. In most cases, the local branches of those organizations do not even receive donations. That's why it's so important to support your local groups. At least, you know and can physically see where your donations are going.
What's up with this fenced-in yard requirement?
Lately, we have had some concerns and questions about our policy on applicants having fenced-in yards, so we thought we would address that and make it quite clear that we have nothing personal against anyone who does not have a home without a fence.
We know that Jack Russells have roamed farms/ranches and worked with horses for years. It's their history and their nature. Of course, most of these Jacks were raised from babies and trained to stay close. Our Terriers? Nope, not so much. In fact, most of them are at rescue because they ran off in the first place.
In keeping with the "free-spirited nature" of the JRT, we have, in the past, adopted dogs to folks with fenceless acreages for our dogs to roam … and roam they did … in front of speeding cars, into snake dens and upon a pack of coyotes, just to name a few instances. Even our little Eli roamed for a week, which Donna and Jimmy took off from work to help find him. (Thank goodness they did!) Suffice it to say, our success rate with this "farm dog" allowance has taken the lives of some wonderful dogs we fought very hard to save and loved with all our hearts. We are once bitten, twice shy.
To repeat … we are not against folks without a fence having a dog by any means. We understand that, that just isn't feasible in some situations and that there are plenty of people who live very active lifestyles, are very adamant about the well-being of their dogs and, of course, pass our reference checks with flying colors who live in apartments, townhomes, houses or, yes, even farms without a fence. In those circumstances, we are open to doing a home check and working with you. It is not a deal-breaker; it is just one of the many things on our big checklist to consider, along with the dog who is being considered for adoption. Some aren't escape artists … and some don't like to run at all. 😉 "Just give me a lap."
Why do you want my dog to meet your dog?
When prospective pet parents have other dogs, it's very important that their dogs accept and embrace our rescues and vice versa. Nothing seals the deal better than bringing them with you to the ranch and all of us introducing them on the most common ground (we call it "the field") that we can.
Certainly, there are those of you who understand pack behavior and how to integrate new members, and we tend to notice that upfront. But for the most part? We really do like to see who your dog "chooses to love" during a speed-dating session with ours. It's integral to everyone's future.
And you would be surprised by how many dogs pick a completely different dog in person than their human did online. Hey, if you have to share your home and toys with someone else, don't you want to approve of them? (We know, we know; you should always be the boss, but still …)
This is all too hard. I'm going elsewhere or buying a puppy …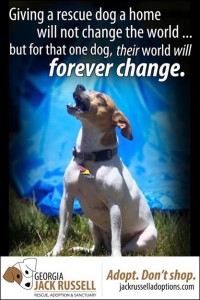 Okay, then. That's your choice, and we totally respect it. You tried your best to support our rescue and now you are going elsewhere. You're not the first; you won't be the last. It's all  part of rescue.
We would just ask that you either: 1) try a different rescue or a kill shelter, if things don't work out with us, and 2) if you must buy a dog, please research thoroughly and buy from only personal, private and responsible breeders. Many will also give you long apps to complete and require a home inspection. Do not support the puppy mill epidemic. The price you will pay upfront and in the long run (with ongoing medical issues)–and the price these dogs pay everyday in their sub-par living conditions–is never worth it.
I'm with you! I want to adopt, not shop. How can I do that?
If you agree with us that it's always in the best interest of any dog to live in a safe environment and be provided with quality food, attention and medical care on a daily basis, we welcome you to view our available dogs and submit an adoption application.