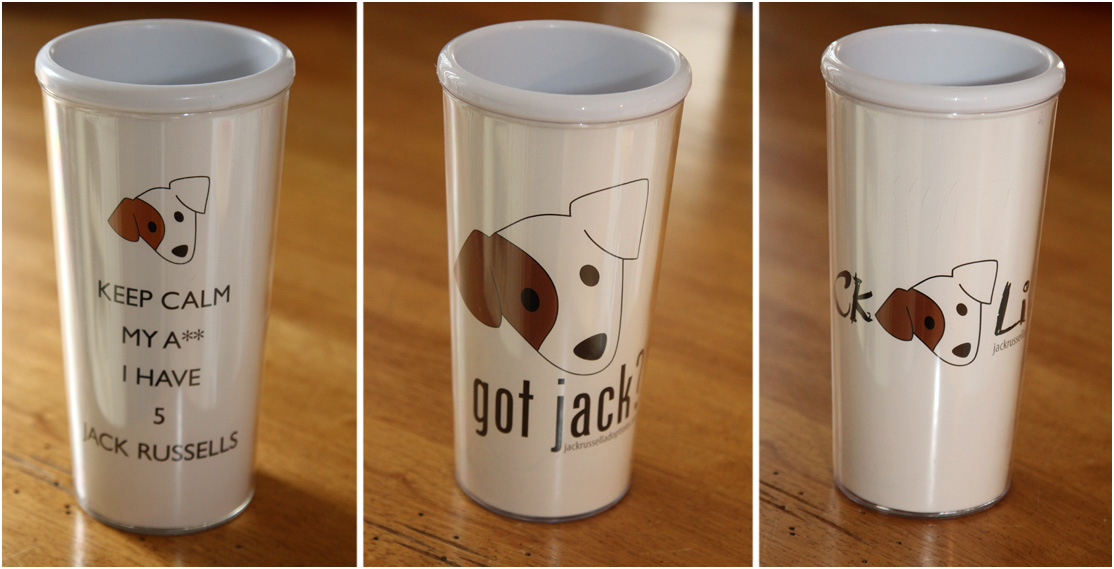 We made these cups for giveaways and our fans on Facebook wanted more. So … we're making them available to everyone. All proceeds from the sale of the cups will go to rescue.
The cup on the left can be personalized to say "I have a Jack Russell," "I have Jack Russells" or include a number you specify when ordering. The cup in the middle is a spinoff of "Got Milk?" and says "Got Jack?" The one on the right is a takeoff (they claim they like those) of "Salt Life" and says "Jack Life."
When ordering, please select which one you want from the drop down menu below. It will take you to the Paypal site, where you can select quantify and "Continue Shopping" if you want to order additional types.
If you select "Keep Calm," please enter the number of Jack Russells you would like printed on the cup in the "Special notes to seller" area of Paypal.
Please note that these are custom-made as we receive orders, so allow a couple of weeks for delivery.