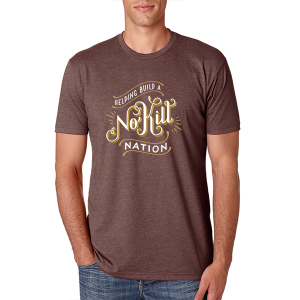 We are always looking for partnerships with great organizations who believe in giving back. It's a win-win situation: You, our supporters, get great stuff that you probably buy anyway; the dogs get a percentage of your shopping spree, your efforts or your time.

Our latest partnership is with ResQthreads.
For All You Shopping Folks
Our site has just been set up and anytime you visit their shop using our link and buy something, a very generous percentage of each item (you can see what it is when you view the item) will go to the rescues! They have tons of great rescue- and adoption-oriented items – from tees to coffee, to bags to tags. We'll be clicking and carting!
For All You Active Folks
Also, you may have heard about their new app for iPhone that is coming out at the end of the month. Called ResQwalk, the app will enable dog lovers in the U.S. and Canada to raise money for our rescue (and earn cool prizes for yourself) every time you go for a walk! We know we have a lot of walkers/joggers in our group, so we're very excited about this and will let you know once the app goes live. They are working on an Android version now.