My Wishes
Hi! Zeus here. I am lucky to be able to spend the holidays in an awesome foster home with former GA JRTs, Carson and Cobb. I love my little brothers, and my foster parents have been awesome. They take me to daycare and other fun places to meet prospective parents. We know the right family is out there for me … and we shall find them!
While I wait, I could use some food. They have been helping me lose a little weight (down 5 lbs. since I arrived at rescue!) and I've been doing great on Zignature trout and salmon kibble. I love playing ball, too. Nerf squeakers are my favorites. Soft frisbees are fun, too!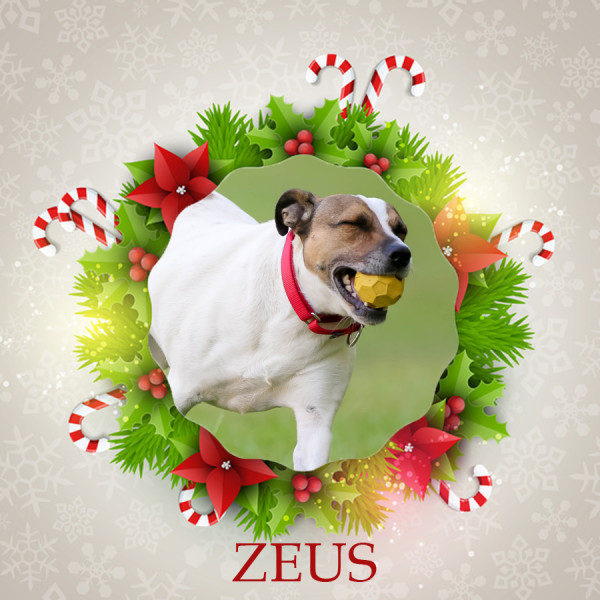 Where to Buy
If you live in Atlanta, you can pick up items at Dog City Bakery II, 6309 1-D Roswell Road in Sandy Springs. You can leave them at the store, along with a note for me, and our little elves will pick them up for me before Santa's delivery on Christmas.
If you don't live in Atlanta, you can visit our Amazon Wish List and find any of these things to ship directly to the rescue.
If you would like to donate to me directly for the holidays and let Mama Donna pick the best thing for my immediate needs, you can do so by visiting my page.