My Wishes
Howdy, peeps! L'il Slick here. This will mark my 10th Christmas at the rescue. But don't feel bad for me: Just like Eli and Elanor, I am very spoiled, loved and treated like royalty in the "sanctuary." Actually, I get to spend even more family time inside than them. Sh, don't tell. They think the universe revolves around them … when we all knows it's about me, me, me.
As you may recall from previous years, I am a little treat monger. Chicken, beef, turkey – I don't care! Bring it on! I could use anything that the other dogs around here could use, too, like flea/tick preventative, Nylabones, Greenies or tough-chew/outdoor toys. I can also have soft/indoor toys since I spend a lot of time inside the house.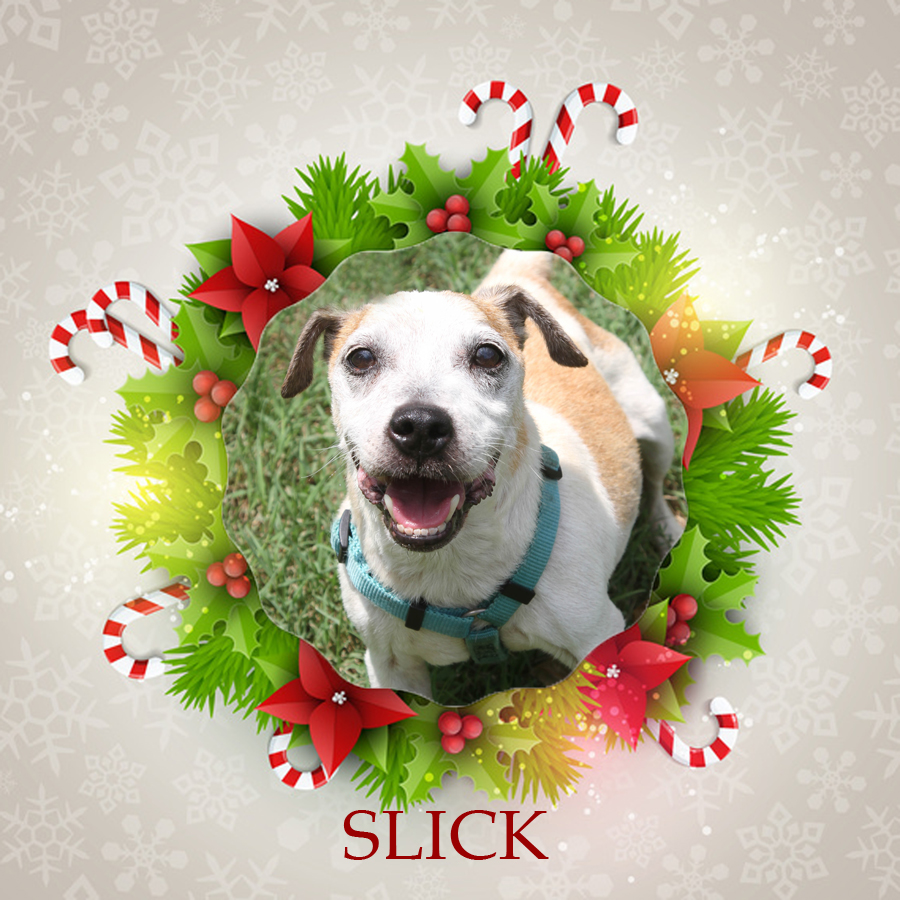 Where to Buy
If you live in Atlanta, you can pick up these items at Dog City Bakery II, 6309 1-D Roswell Road in Sandy Springs. You can leave them at the store, along with a note for me, and our little elves will pick them up for me before Santa's delivery on Christmas.
If you don't live in Atlanta, you can visit our Amazon Wish List and find any of these things to ship directly to the rescue.
If you would like to donate to me directly for the holidays and let Mama Donna pick the best thing for my immediate needs, you can do so by visiting my page.