My Wishes
Hi, there. I'm Missy and I would like a plate of roasted squirrel with a side of chipmunk for Christmas dinner. What? That's not possible? Oh, well, it's probably for the best since I would prefer to do the hunting myself. Yes, what can I say? I am a total JRT package with a major prey drive. I do what our breed was bred to do! Woohoo!
When I'm not trying to lure a critter into my kennel, though, I love to play ball and am quite talented at it. It seems like the Chuck-It balls are always disappearing around here (I think someone takes them back to their kennel and hoards them), so I would love to have some more of those to play with in the field. Toys are pretty cool, too. They just need to be "tough" ones like Kong makes. I'm very focused and like to sit pretty for treats (made in the USA) as well, so bring 'em on! I have a hard time putting and keeping on weight because of my metabolism, so high-protein goodies would be great.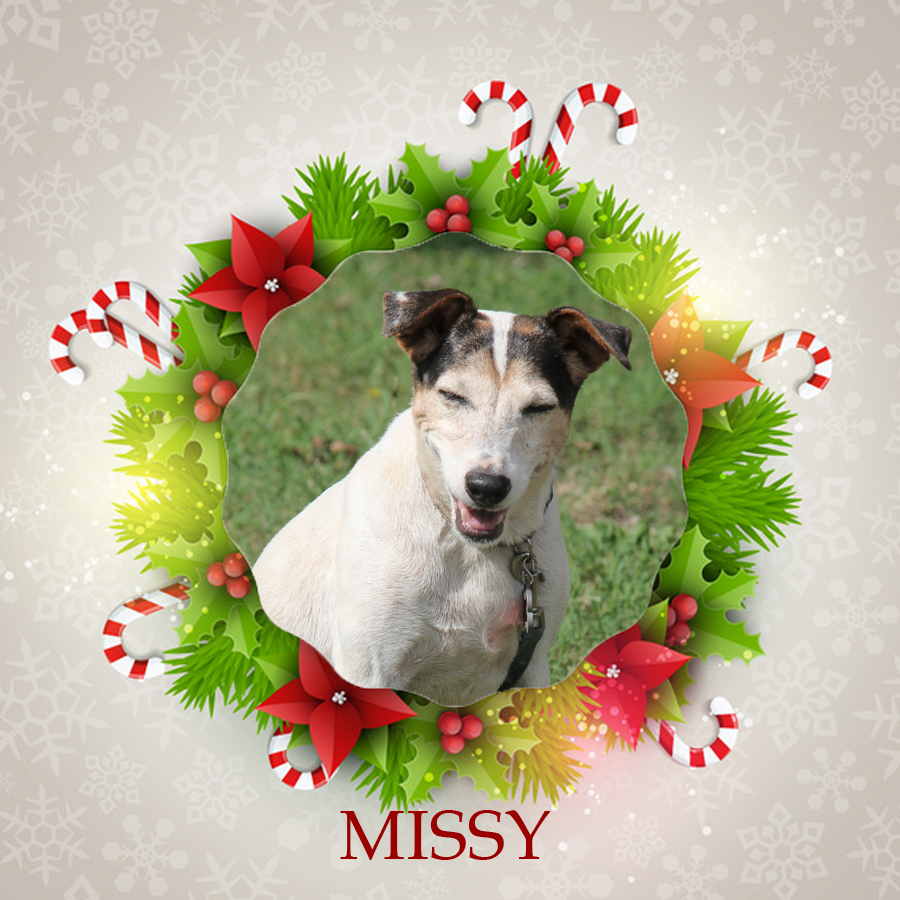 Where to Buy
If you live in Atlanta, you can pick up these items at Dog City Bakery II, 6309 1-D Roswell Road in Sandy Springs, or at Tucker Pet Supply, 2218 Fellowship Road in Tucker. You can leave them at the store, along with a note for me, and our little elves will pick them up for me before Santa's delivery on Christmas.
If you don't live in Atlanta, you can visit our Amazon Wish List and find any of these things to ship directly to the rescue.
If you would like to donate to me directly for the holidays and let Mama Donna pick the best thing for my immediate needs, you can do so by visiting my page.