My Wishes
Many of you know my amazing story — how we thought I might not have much longer; how I needed a wheelchair to get around and how you all came through to get me one; and how I have done better than anyone expected over the past year in my amazing "forever foster" home.  I'm even going to daily walks and playing ball! This is thanks to my family and my sponsors, whom I just gained another one this week. Thank you all so much! This will help with my medical bills.
As for what I want for myself? I love, love, love Orange Chuck-it Balls (the medium size). They are my absolute favorite and they never leave my side. I would also like something to keep me warm during the winter. I'm not crazy about sweaters, but wouldn't mind a fleece shirt or sweatshirt. Of course, I love premium treats, especially ones that are good for joints.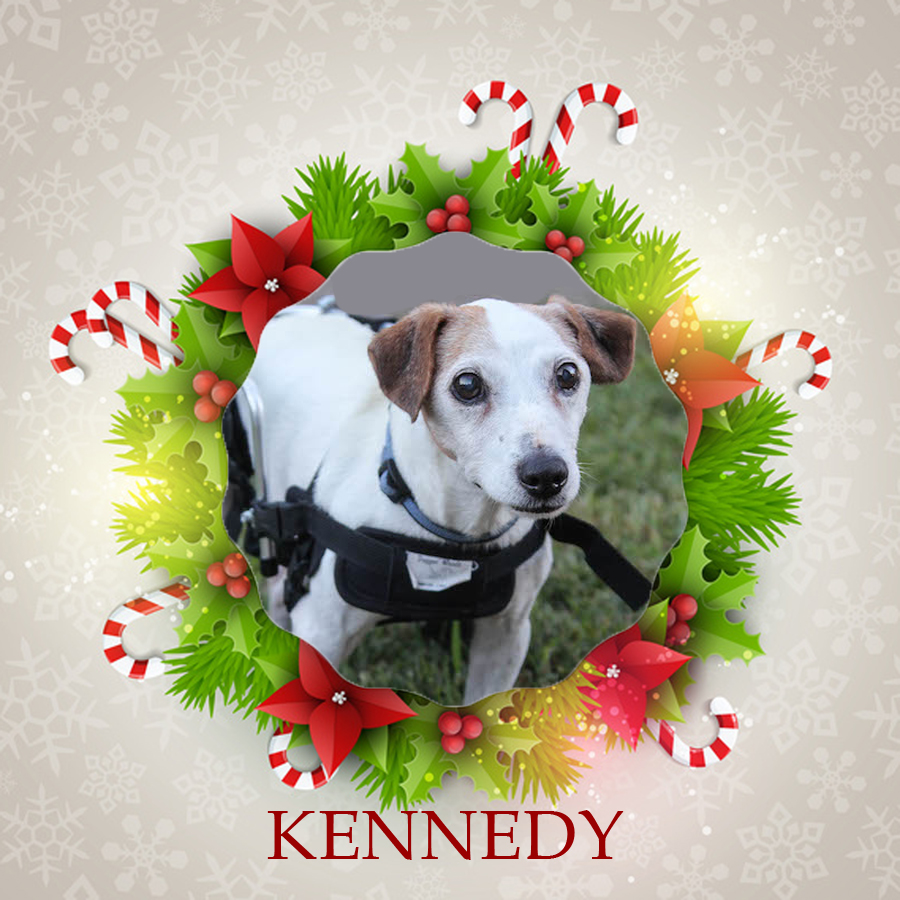 Where to Buy
If you live in Atlanta, you can pick up these items at Dog City Bakery II, 6309 1-D Roswell Road in Sandy Springs, or at Tucker Pet Supply, 2218 Fellowship Road in Tucker. You can leave them at the store, along with a note for me, and our little elves will pick them up for me before Santa's delivery on Christmas.
If you don't live in Atlanta, you can visit our Amazon Wish List and find any of these things to ship directly to the rescue.
If you would like to donate to me directly for the holidays and let Mama Donna pick the best thing for my immediate needs, you can do so by visiting my page.