My Wishes
Hey, there! If you've ever seen me, then you love me. I was pretty popular on the "internets," playing ball and being all kinds of cute at the kill shelter last summer. Some peoples stepped up to sponsor me, and I ended up here. I'm an older little guy and don't see as well as I used to (but, boy, does my nose work!). Because of that, I get a little confused when it comes to taking treats. Hot dog? Finger? If it smells like food …
With that said, it may take me awhile to find my forever home. I'm just going to need someone to work with me. I'm about to go to temporary foster care, though, so I'm excited about that! Yay!
Because I love treats so much but have issues taking them nicely, we were thinking one of those "food puzzle thingies" (treat ball?) might be fun for me. I'm pretty smart, though, so the more difficult, the better. I also love playtime, so JW balls and any type of "indestructible" toy would be awesome!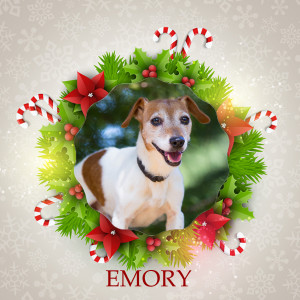 Where to Buy
If you live in Atlanta, you can pick up these items at Dog City Bakery II, 6309 1-D Roswell Road in Sandy Springs. You can leave them at the store, along with a note for me, and our little elves will pick them up for me before Santa's delivery on Christmas.
If you don't live in Atlanta, you can visit our Amazon Wish List and find any of these things to ship directly to the rescue.
If you would like to donate to me directly for the holidays and let Mama Donna pick the best thing for my immediate needs, you can do so by visiting my page.