My Wishes
Dear Santa, I know this is really out there, but I also know miracles happen, so if I could ask for anything … It would be a foster, sponsor or adopted parent who could afford $400/month for my medications. You see, I lived a fairly happy life and truly was someone's "baby girl" until my human passed. I have been bouncing around rescues since, trying to find help and a home ever since.
Because of what was probably damage from a previous kidney infection, I can't "concentrate" my urine. This leads me to wanting to drink every bowl of water completely dry within minutes. I need a very expensive drug used for human diabetes insipidus to help control this and, yes, it's hefty. Out vet has been looking for a more economical solution to no avail.
So, why I wait for a miracle to happen … I'm just going to say it: I love treats, not just "nom'ing" them down but also learning new tricks to receive them. It's so much fun, the stuff these humans come up with. I'm not much of a ball or toy girl, though. I'm more interested in cuddling and just hanging out, so I could use an elevated bed for outdoors or a self-warming pad for my crate or self-warming blanket for my Dogloo. Also, Greenies would be good since those are, essentially, "treats" in my eyes and good for my teeth.
And, of course, one thing all of us need but rarely get donated is flea/tick medication. It's essential here in the South.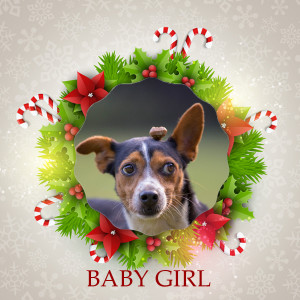 Where to Buy
If you live in Atlanta, you can pick up these items at Dog City Bakery II, 6309 1-D Roswell Road in Sandy Springs, or at Tucker Pet Supply, 2218 Fellowship Road in Tucker. You can leave them at the store, along with a note for me, and our little elves will pick them up for me before Santa's delivery on Christmas.
If you don't live in Atlanta, you can visit our Amazon Wish List and find any of these things to ship directly to the rescue.
If you would like to donate to me directly for the holidays and let Mama Donna pick the best thing for my immediate needs, you can do so by visiting my page.