After a crazy April, we were relieved to get a break from the chaos in May. We spent most of the month, vetting and caring for the big intake in April. That didn't, of course, keep us from saying no to a special boy who needed us. Enter, Skip.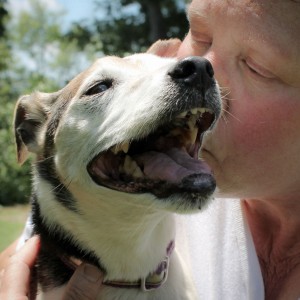 Our Hearts "Skip" A Beat
We had absolutely no room at the inn, but somehow made room for an incredibly special boy: Our dog named Skip. We had absolutely no room and no funds for him, but could not let him die alone in the shelter. We knew he would probably never get adopted, but there was something special about him.
Since then, he has enriched all of our lives with his can-do/will-do stubborn attitude and the refusal to let any of his disabilities slow him down. We are blessed to have every day with him.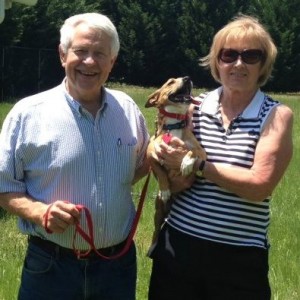 Theo Becomes Riggins
Theo went home with his new parents, the Boykins, on (aptly) Mother's Day. We knew he wouldn't last long with his unique good looks and fun personality. He is now known as Riggins and is loving his forever life … but who wouldn't with an endless supply of toys, hikes and quality time with Mom and Dad? So happy for this little ham of a man!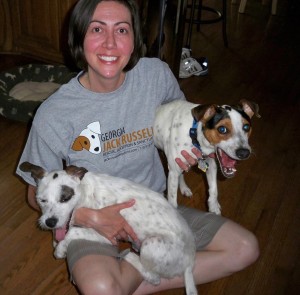 Corey Becomes Persey
Corey (now known as Persey) stole the hearts of the Hughes when they met him in May. He and sister, Luna, hit it off right away and are two peas in a pod these days. We sure miss his hugs and snuggles, but are elated to know that he's getting plenty in his family.