October was the beginning of what would become three solid months of good stuff – miracle adoptions, fantastic fosters and donations by the dozens! And, of course, we had to have a little Halloween fun …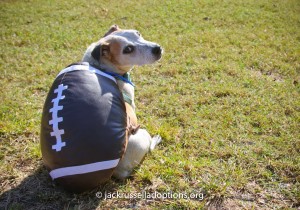 Halloween Happy
October gives everyone an excuse to have fun … and rescue is no exception. The days turn cooler, which means the dogs are happier and friskier … and we get to dress them up in crazy costumes and parade them around the ranch and at specials events. We definitely had a blast doing it this year.
And the, of course, there was our Facebook photo contest sponsored by our volunteers. This was our second year, and we had a ton of great entries. Congratulations to Sue Graziani of the U.K. for her awesome winning photo of Witch Milly & Witch Milo.
And then, of course, there were those great GA JRT pumpkins painted by our awesome volunteer, Deanie, that we couldn't get enough of …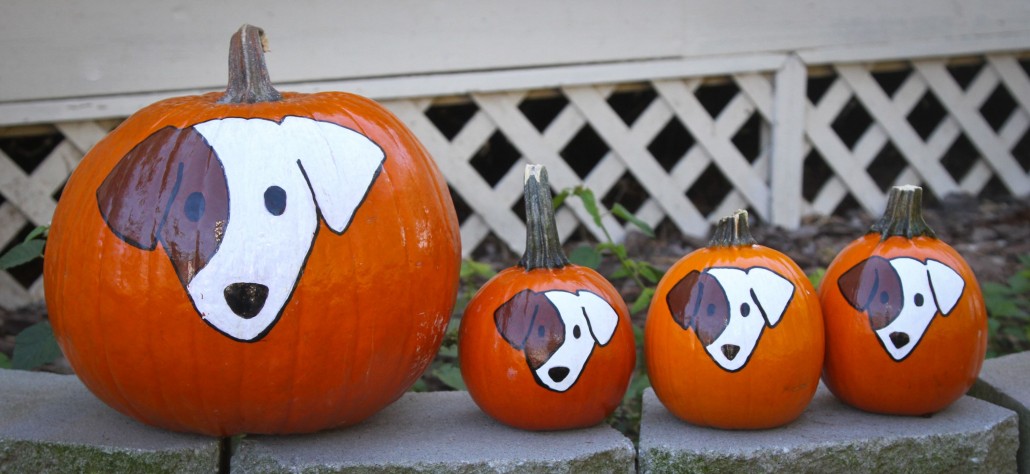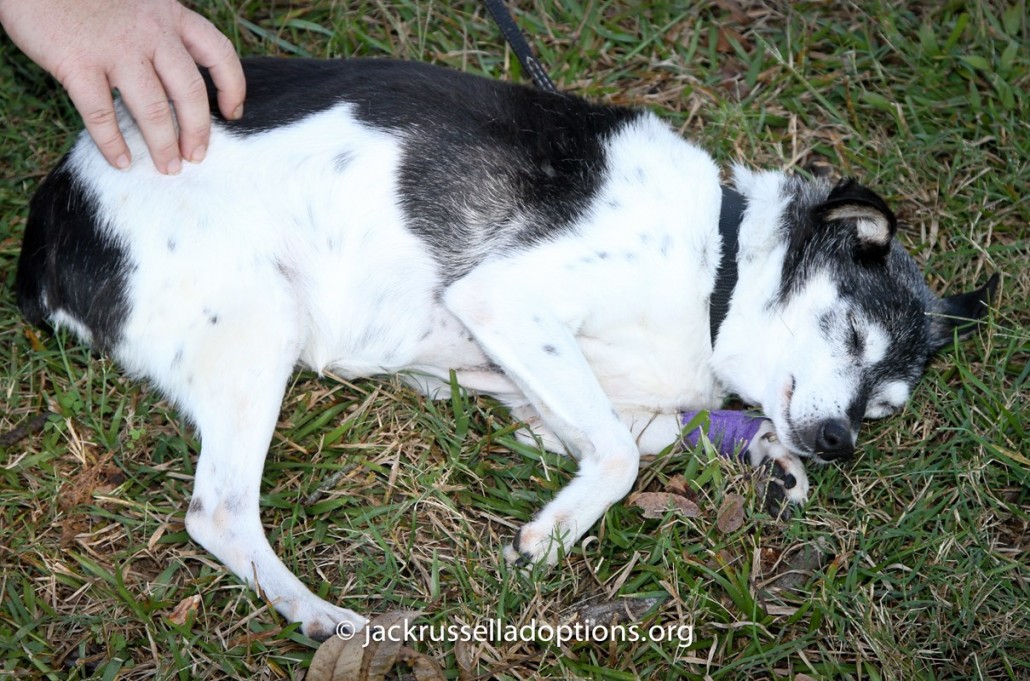 Recovering Recues
As always, we had a few (steep) medical bills to tackle in the month of October.
Skip developed a rapid skin issue that left his already-hindered back legs incredibly red and raw.
Octavia had a tumor (non-cancerous, thank goodness) on her chest, so we took her in to have it removed. We also asked for a dental while she was under. The vet ended up having to pull every single one of her teeth, they were so rotted out from neglect. Despite this oral obstacle, the girl still has a mighty appetite.
And Elanor, our sweet Elanor, also developed a lump on her little bum. It, too, turned out to be non-cancerous, but it was a pretty delicate (and expensive) surgery and, worst of all, she spent several days away from her Eli. We were all thrilled the day they were reunited.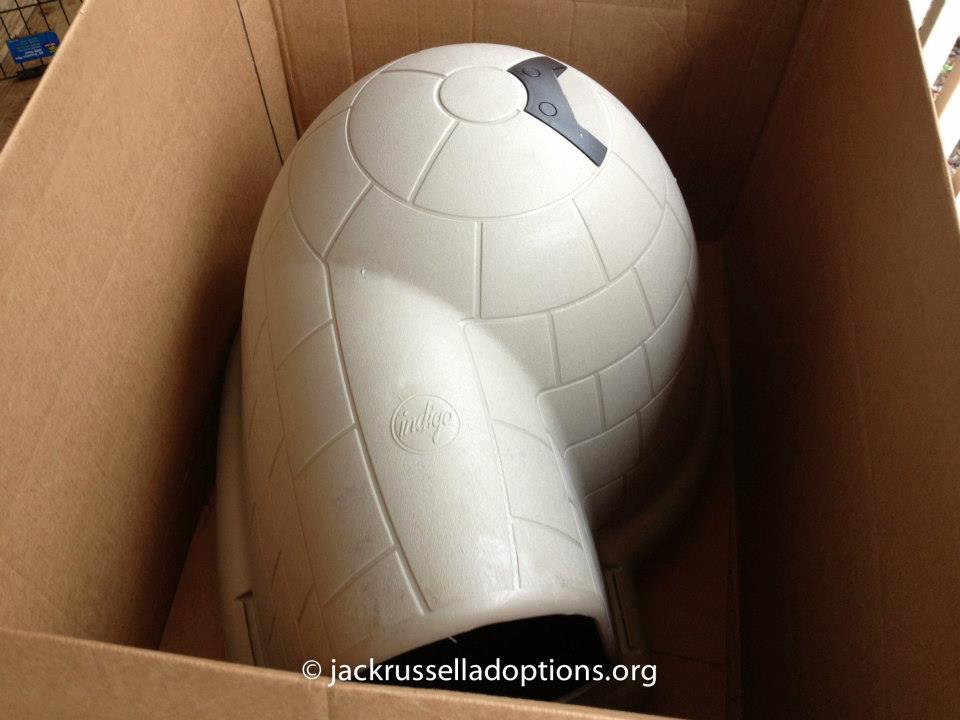 Donations Galore!
October kicked off a flood of donations that rocked our world for three solid months! We tried to share as many of the donations as we could on Facebook (both those coming through the mail/in-person and via our Amazon Wish List), but we're sure we lost track.
Your generosity was surreal – everything from much-needed daily items, like blankets, beds, sweaters and meds; to big-ticket items, like dog houses and crates; to unique donations for auctions, like custom metalworks and other crafts.
We are still floored and can't even begin to thank everyone. Thank you for making this the best year ever for the dogs – and that's no exaggeration!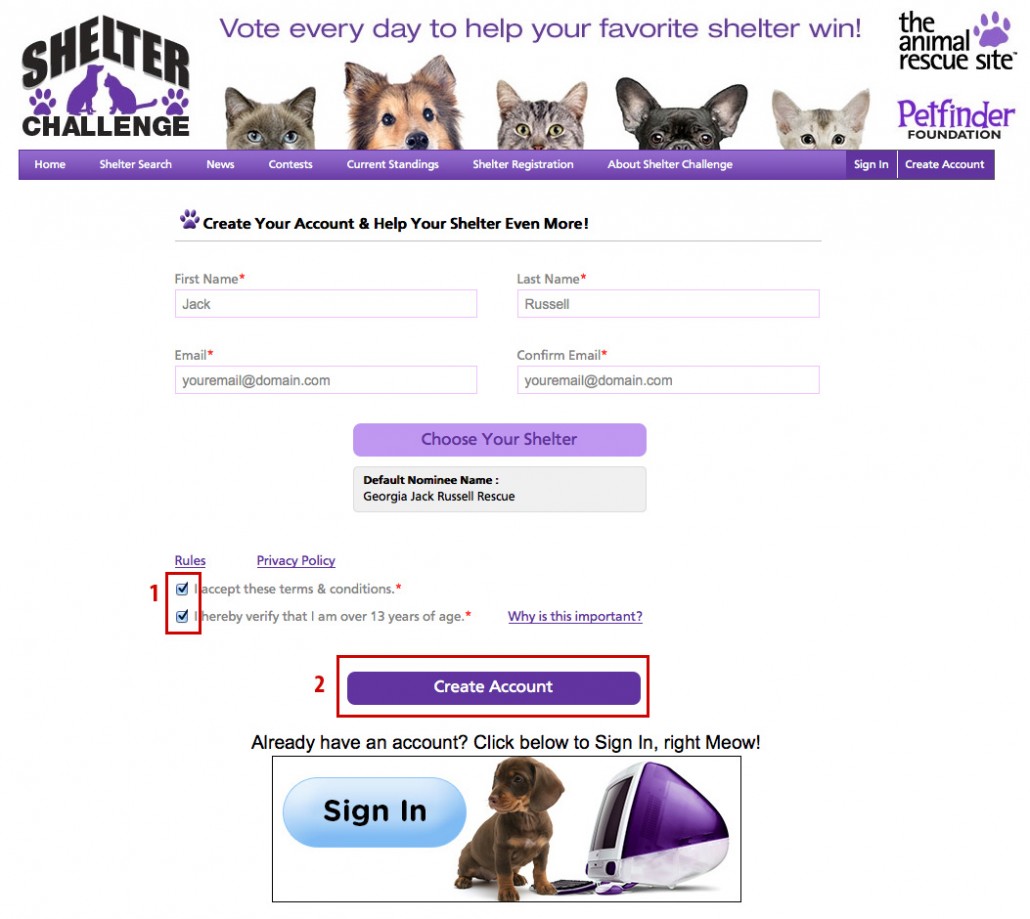 Shelter Challenge … Accepted!
The Summer Shelter Challenge, hosted by the Animal Rescue Site and Petfinder, also came to a close. For the first time ever, we actually won something! Because of your diligence in voting and recruiting others, we won fourth place in our state in round 2. That meant 25 beds for our crates! Wow!
P.S. We went on to win 2nd(!) in the state in December, taking home 100 much-needed vaccinations! The next challenge begins on Jan. 6. Are you ready to vote?!