'Tis the season for a month of miracles. December was amazing in all aspects – from incredible fosters/adoptions, to an outpouring of donations and voting support, to an awesome and much-overdue party. It ended a year that we will never forget at rescue.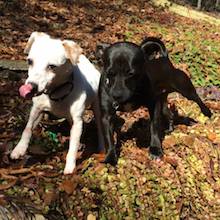 Lorelee and Spruce Go Home … for the First Time
The month kicked off with an adoption that simply blew our minds. After an 8-year lifetime of living in kennels, Lorelee finally went home with a family to discover what living in a home life was like. We were (and still are) in awe, all crying at the miracle of her adoption by our wonderful supporters, David and Pat Brookshire … and over missing our little "always there" girl at rescue. (Fortunately, her parents volunteer often, and we'll still get to see here!)
We were still reeling from Lorelee's adoption—and joking "wouldn't it be great if Spruce (Lorelee's lifetime kennel mate) found a home as well?"—when Carla Wendler (Pepper's mom) showed up to foster another dog. She fell in love with Spruce and couldn't fathom her spending another day in a kennel. She would foster her to adoption; share her home and show her the in's and out's of living in one while she waiting for her forever one. No more kennels for her.
Within 48 hours, two beautiful girls who had lived in kennels their entire lives had gone home.
Read more about them in their accompanying success stories >> Lorelee | Spruce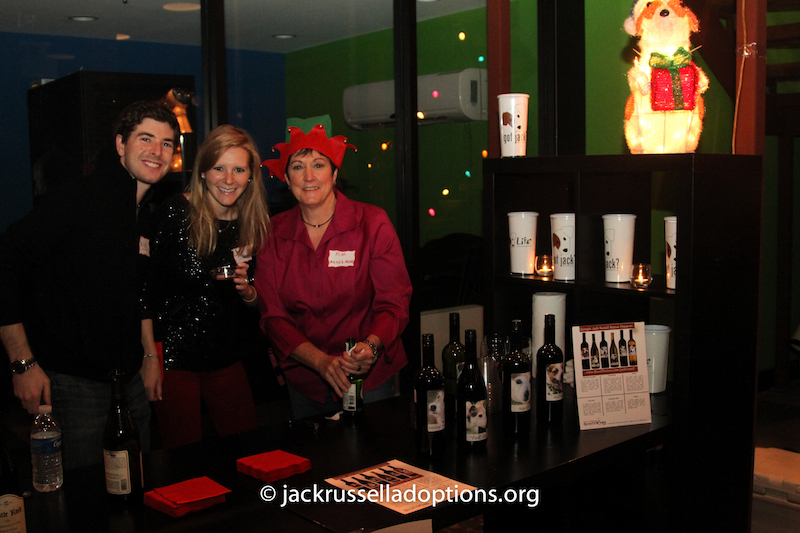 Party Night
The volunteers had talked for months about having a party one night; a chance to get away from the rescue with Mama Donna and just cut loose and have fun. What started out as a year-end party at a restaurant turned into a big party for not only Donna and the vols but our supporters and foster/adopted parents as well.
We hosted our first Merry Terrier Holiday Party on Dec. 14, and it was a huge hit! It was our chance to get together and celebrate all you have done to help the rescue enjoy its most successful year yet in 2013. Even though our objective was to thank you, you still showed up with arm loads of donations of blankets, toys and sweaters.
We also debuted three videos to celebrate the volunteers/supporters ("Gone Gone Gone"), Mama Donna ("Catch My Breath") and our adopted/foster parents ("The Lucky Ones.")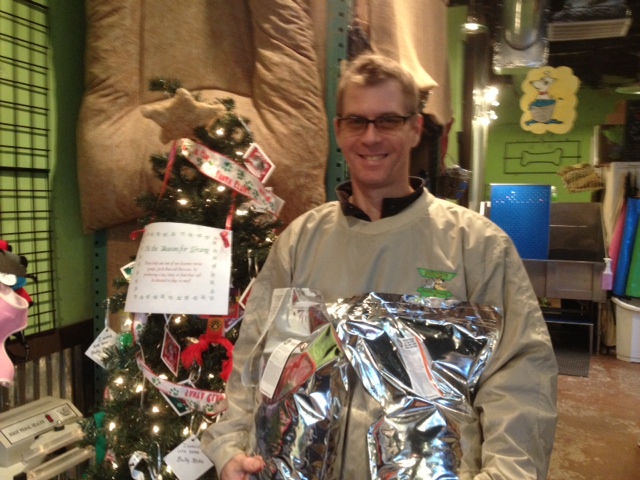 Angel Tree at IHH
Intown Healthy Hound offered to host our Angel Tree in their Atlanta store again this year. We featured a different rescue every day on Facebook and encouraged all of our local supporters to visit their wonderful location in Grant Park. As you did last year, you came through big time with a big lot of food, treats and toys for the dogs, especially those with special needs and special diets. We cannot thank IHH and you enough for the support and look forward to working with them again on promotions.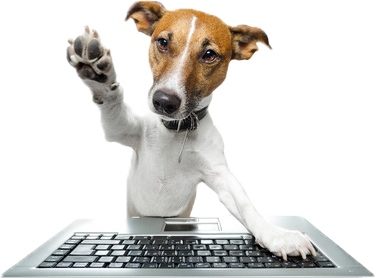 Winter Challenge Win
Riding high on a win of 25 beds in the Summer Shelter Challenge (we've never even placed before!), we dove into the Winter Challenge a week later in November. For six weeks, we asked you to vote every day and to encourage your friends and family to vote. And vote you did! We took second in the state, which means 100 much-needed vaccinations for the rescues. Woohoo!
We asked if you wanted to do it again and you said a resounding, "Yes!" We'll kick things off again on Jan. 6.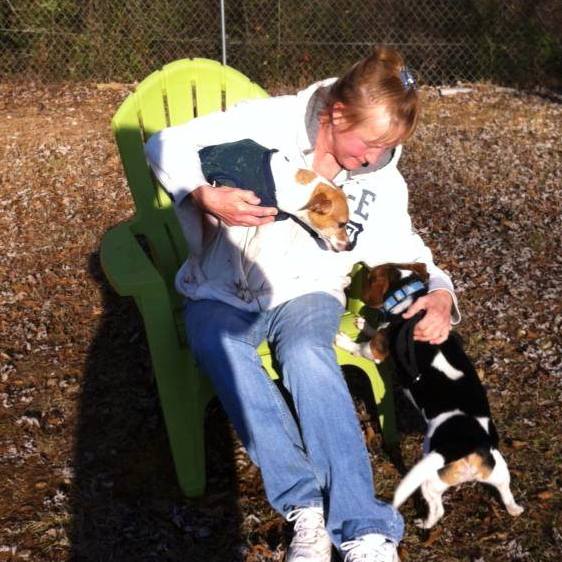 A Very Merry Christmas
Christmas is always a difficult time around the ranch. For those who don't know, we lost our beloved co-founder, Jimmy Durham, on Christmas Eve a few years ago. This year, however, was different. The volunteers came out in droves over the holidays to help and to give Donna some down time. We scooped kennels, took dogs in and out, fed the dogs and even spent quality time, playing with them and taking photos. Pumpkin, Susie and Chuckie came for a visit as well.
Thanks to everyone who made this year so spectacular. Donna's still crying about it.