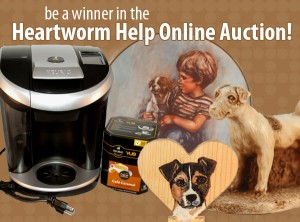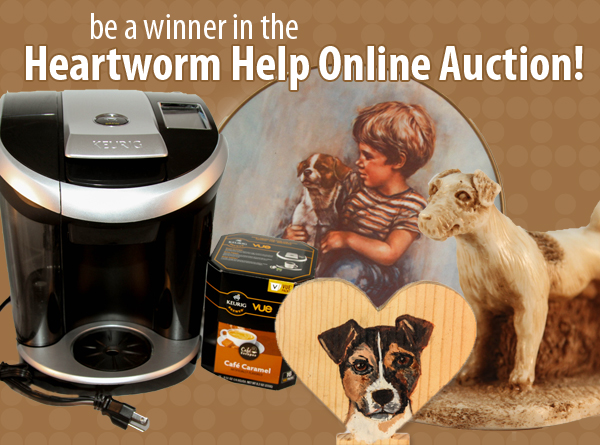 Alrighty, online friends: It's time to get yer bids on again! We know it's been a few months, and we're glad to be back!
As many of you know, almost half of our rescues arrive heartworm positive (from mild to severe) and need treatment. We have treated several furbabies in the past year and are currently preparing to treat three more: Zeus, Candy and Ernie. Treatments for each dog typically cost $200+ and, as many of you know, our adoption fee is a mere $250, much less than the "true cost" of a rescue dog … but priceless …
In an effort to cover some of these costs and keep doing what we do, we are kicking off another online auction tonight entitled Heartworm Help. Bidding just began and ends Saturday, July 19 at 11pm.
This auction includes tons of great Jack Russell collectibles (mug, plate, statue, pin, books, etc.); several pieces of beautiful, hand-crafted jewelry; a swag bag for dog lovers; and a Keurig Vue V700 Brewing System with more than 130 pods for coffee, hot cocoa and tea.
Thank you to all of the wonderful people and companies who donated items to the rescue for auctions like this and, of course, to those of you who continue to support the dogs and Team Russell by participating.