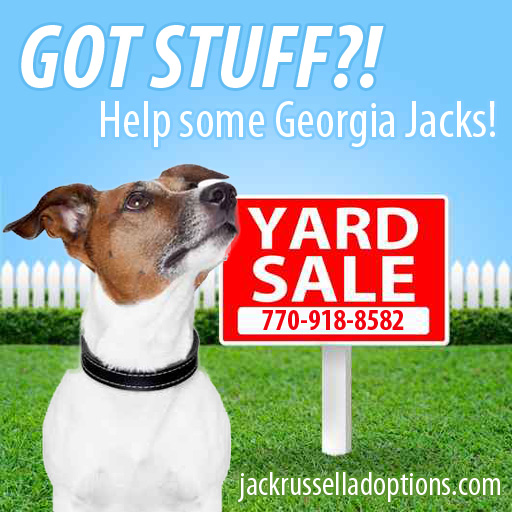 Got stuff to sell? Don't have the time or energy to organize your own yard/garage sale? Even better, want that stuff to go to a nonprofit? We can help!
We will be hosting a yard sale Nov. 9-10 for the rescue. All proceeds will go to help pay our enormous vet bills. We have plenty of stuff sitting around that we no longer have a need for. We figured it was time to share it with others and get some change for the dogs.
If you live in the Atlanta metro area and would like to donate items, you can either bring them to us or we will have a volunteer pick them up. If you live outside the Atlanta metro area, you can bring it to us or ship it (if it's small). Sorry, we don't have funds to cover shipping, but did not want to alienate our out-of-state friends.
If you are interested in participating, please call us at 770-918-8582. Leave us a message and let us know what you would like to donate and how you would like to make arrangements.
Thanks in advance to everyone who wants to help! Let's lighten our loads while loading up the Jacks!