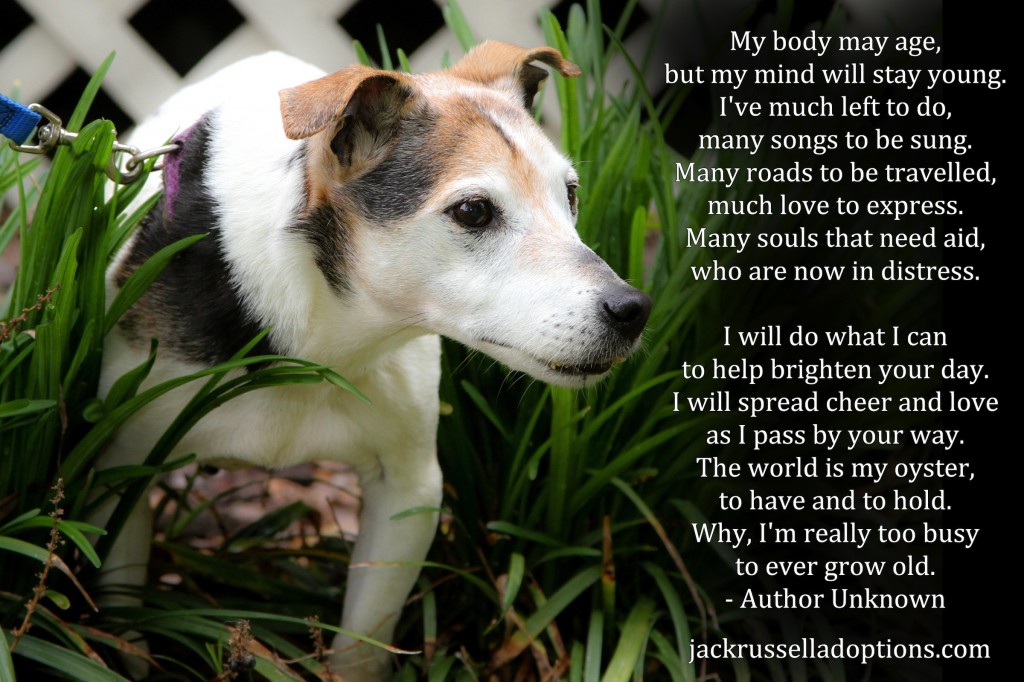 We had only one goal when you arrived at our little rescue last May, Skip: To love and comfort you every day of your life; to receive the TLC and medical attention you never had been given in your 12 years on earth.
We knew time was against us when we picked you up at the kill shelter that day. Your degenerative disc disease was progressing, you were weak and covered in urine stains, and atrophy was starting to set into your back legs. You had never been given proper dentals, and your teeth were literally falling out in our hands.
But we saw that spark in your eye and we knew you still had plenty of life in you. You had the heart of  Jack and you weren't ready to give up just yet.
It took us several vet visits and plenty of medications, but within weeks, you were up and about, even running from us when you knew it was time to go back inside. (Silly boy) You had your bad days, but you also had your good days, and any and every day we spent with you on this earth was a good day for us.
Today, we had to let you go. We know the medications  were no longer working, and you were telling us it was time. Mama Donna gave it one last shot this morning, hoping for a miracle, but the vet and everyone agreed (after extensive tests) that we would not let you spend a day in pain. You had too much of that before you came to us.
Thank you, Skip, for reminding us how beautiful and precious life can be; for letting us love and care for you and share your final days. We will miss your handsome face around here, but we know that you are living the life you deserve at the Rainbow Bridge. Say hello to Abigail, BB and Chloe and tell them that we love them.
If You Would Like to Remember Skip
If you would like to make a donation in Skip's memory, you can do so online through Paypal. Just state this it's in Memory of Skip in the special notes.