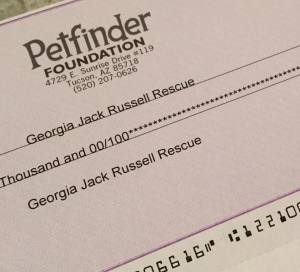 A month ago, you blew up a new smartphone app called Dogly and, in one week, helped us win a $1,000 grant! This was epic; something we had never done before; something free and something fun; something that allowed us all to be creative and proactive from the convenience of our phones or tablets. It was absolutely phenomenal and, when we received the check, we were blown away.
More Grants Available
We'll have the opportunity to compete for the $1,000 "popular" grant again in a couple of months, but starting Monday, Dec. 1? We have an opportunity to win a few  other grants in the interim. These include:
 A weekly $500 for exceptionally-creative Doglies. There is no time/elibility limit on this one, so stay creative every week!
A $5,000 Dogly Do Good Shelter of the Year grant for the shelter/rescue with the most votes (and we have a ton of votes!)
A $1,000 Dogly Do Good Creative Grant at the end of the year for the top five Dogly creators
Between the Loves we have accrued in the past month (these all count towards the year-end award) and the creative Doglies we've posted (one of ours was chosen as an example and one as a Daily Dogly), we have no doubt we can win one (if not all!) of these! We continue to garner Loves every week that match the numbers of the top shelters who have won since us!
If You've Been Participating …
If you've been participating in the Dogly app, but have taken a break, waiting for us to be eligible for the big prize again, it's time to kick things back into gear. You can upload five photos everyday, but each week starting this Monday, really kick up the notch on the creativity with your photos. Here are a few examples that have just been awesome …
If You Haven't Been Participating …
Now is the time to join. It's free, easy, and only takes a couple of minutes a day!
Go to Dogly.com to get all of the info on how the app/program works
Download the free app for iPhone or Android
Create an account using your email address or Facebook account
Select GA Jack Russell Rescue as the shelter for which you are playing
Start uploading and posting your photos (five a day max)
Click on our name and "Love" all of the photos uploaded by both the shelter and our supporters
That's it!