Open Your Heart … and Your Home
T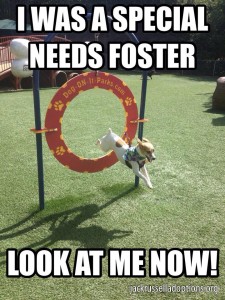 his past year has been another busy one at the JRT Ranch. Our kennels have been full for some time, and we have (heartbreakingly) had to turn away a lot dogs because we simply didn't have room or funds to care for them.
We also some very sweet dogs who have spent their entire lives as indoor dogs and/or had a lot of exercise and attention and now they are living the kennel life. As much as we try to spoil them and make them comfortable, it's no comparison to a loving home.
If you have ever considered fostering a dog, this is your chance. Please, however, do not take it lightly as this is a big responsibility.
If you would like to open up your home to a dog between homes, please complete our online foster application form. We will be in touch to answer your question, discuss concerns, find the perfect dog for your situation, etc.
And don't worry–not all of our fosters are failures. 😉
Foster home responsibilities/opportunities:
Provide a temporary home for the dog. We offer several foster opportunities: Medical recovery, temporary (holidays, bad weather, etc.), weekend "meet 'n greets" and long-term/'til-adoption opps. Any amount of time spent in a home is a time well spent.
Be patient. Understand that all of our dogs are rescue dogs, which means there may be some slight behavioral problems. (Don't worry, we will never foster out dogs with severe issues … unless you ask for one, prove you know what you're doing, and sign a waver. Wink, wink. We all realize they're Jacks …)
If possible, take your foster dog out and about to socialize with other dogs/people and meet potential adopters, networkers, etc. This can lead to wonderful adoptions.
Bring your dog to join us at adoption/meet and greet events, whenever possible and/or if they are comfortable in this environment.
Bring your dog back to rescue or another Atlanta location to meet potential adopters.
Keep your dog safe and secure. Notify us immediately in the event the dog is sick or lost.
Keep us informed about your foster dog's personality, quirks, behavior, etc. Many rescue dogs arrive scared and timid, but begin to show their "real" temperament once they get comfortable in a home. This information is crucial to us in helping them get adopted.
Please note: Potential fosters should live in the Atlanta area and be available to take your foster dog to the vet, special events, and/or back to rescue to meet potential adopters.
Foster Stories
Read some of our fabulous foster stories to see how fostering has changes the lives of several of our dogs … and their fosters. 😉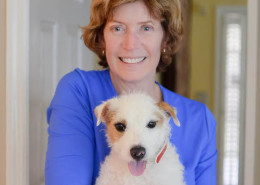 Our little lamb Barkley has moved from his medical foster home to his new (possibly permanent) foster home. Yay! For those wondering if fostering before adoption is a possibility, absolutely! We actually prefer this route to adoption. It's a great experience for the dogs and the adopters all around.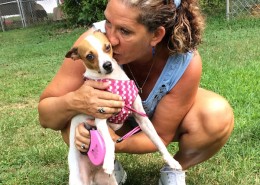 Several of you have been following Jessie's foster story via the great updates from foster mom, Abby. Mom kept us updated every week on her progress; so much so that we couldn't keep up publicly, but were elated to know how well she had been doing these past five weeks on a personal basis. This was the family's first time at fostering and, despite all of the encouragement to "fail" like so many of us, they held steadfast to their mission of being a foster … and they succeeded!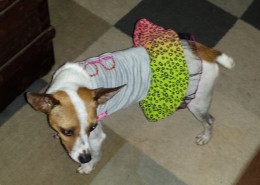 Jessie has been in foster care for a few weeks now ... and her mom is keeping a journal we just love. She's still available for adoption and, as you can see, is going to make someone an amazing forever dog. She's loving, patient, funny, laidback and sweet as all honey ...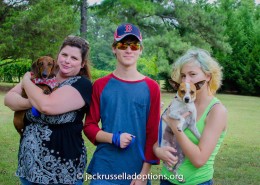 Fostering a rescue dog is about much more than just taking a dog into your home. It's about teaching a rescue dog how to live in a home. Some dogs' situations are more challenging than others, especially the ones who have spent most of or their entire lives living outdoors--in the backyard or in breeding kennels. And then there are other dogs who just leap into your arms and are ready to adjust to and learn everything. Jessie is the latter.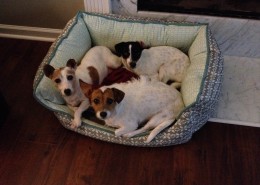 Pippa came ... with incredibly advanced heartworm disease. But then she conquered ... with an incredible spirit. Now she's brought two more beautiful girls into the pack.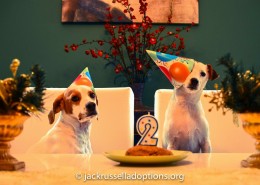 Over the past year, Kevin and Elisa Schwutke have been a "dogsend" to the group. They are currently fostering Chad, but prior to Chad, they fulfilled the ultimate foster mission three times: To foster a dog from rescue to adoption. Mr. Wiggles was one of those three. Read his story below.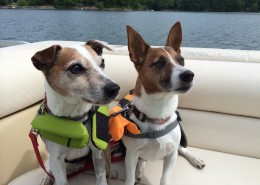 Mike and Lily Goldstein gave Carson his forever home in 2013--and have given more to rescue than we can ever thank them and their family enough for. With Carson's approval, they became fosters for Cobb a few months ago. And now? We are thrilled to announce Cobb has joined the family permanently!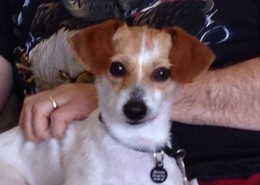 To promote our push for fosters, we are sharing some stories from our fosters throughout the years. They all have unique and wonderful experiences – some short-term, some long-term and, yes, some permanent. The Brewsters have had a very unique experience in fostering: They fostered one dog (Sam) to the point of adoption, then took in another dog (Breeze) who was really down on his luck. They cared for him and nursed him from rescue, through the trials and triumphs of overcoming (and almost losing) a broken leg, to making the decision to add him to their family.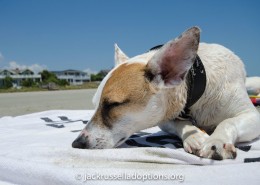 Over the past year, Kevin and Elisa Schwutke have been a "dogsend" to the group. They have fostered three dogs (Pebbles, Casper and Mr. Wiggles) to adoption and are currently fostering one of our more "difficult" cases named Chad. This is Chad's third foster home. Although he did well with the others, he has some fear issues (especially around men) that needed to be addressed directly and overcome before he can move on to a permanent home. It's been a long road, but he is finally learning to trust.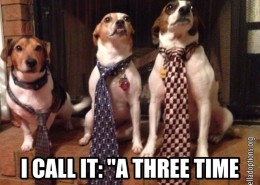 To promote our push for fosters, we will be sharing some stories from our fosters throughout the years. They all have unique and wonderful experiences - some short-term, some long-term and, yes, some permanent. It is only fitting that we kick it off with one of our favorite stories over the years. Three times, Jennifer Roose came to rescue to foster and, yes, three time she allegedly "failed." But what a beautiful way to fail.