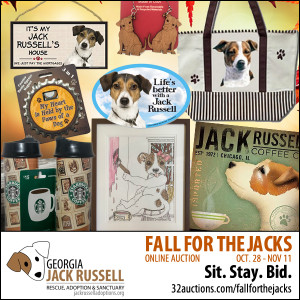 New Online Auction Underway
We've just kicked off our latest online auction, which will continue for two weeks through Nov. 11. It's been awhile, so we have a lot of auction items!
Let's "fall" for the Jacks this fall with all of the great items people have donated to help us ramp you up for gifts for the holidays and prepare for the new year. We have a little bit of everything, from holiday items, to awesome artwork, to gift cards and plenty more. We may even add some items as we go along!
Bid on multiple items and save on shipping.
As always — all proceeds go to our vet to help keep us keep on doing what we do.