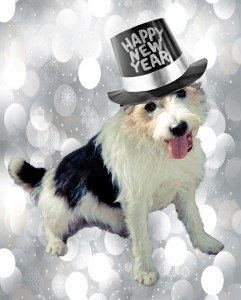 The new year is almost here and some of you have mentioned you would like to help the dogs and asked us what they need. We are a 501(3)c nonprofit and that means your donations are tax-deductible.
We put little Eli to work (hey, he needs a job besides just being an adorable rock star) on a list. He interviewed all of the rescue residents and has come up with a plethora of options to fit any budget, geographical location and desire to do good. We are, of course, always open to anything you want to do to help as well. Anything and everything helps.
Money, Money, Money
Yeah, yeah, we know: That sounds like a greedy teenager's holiday wish, but it is what it is. With a vet bill spiking in the thousands, we need money more than ever right now. Please, do not feel like $5 does not make an impact. It does! There are several ways to donate. You can do so online via Paypal or you can mail a check or money order to the following address:
Georgia Jack Russell Rescue Donations
Box 305
Avondale Estates, GA 30002
Please note: The above P.O. box belongs to our volunteer who handles our donations. If you know Donna and want to make sure this is legitimate, please feel free to do so.
If you feel more comfortable donating directly to our vet, we more than welcome that. The information is as follows (just mention it's for Georgia Jack Russell Rescue's vet bill):
Lithonia Animal Hospital
2015 Rock Chapel Rd.
Lithonia, GA 30058
770-482-2966
Amazon Wish List
Eli spent a lot of time interviewing our rescue residents and then clicking around to update the wish list on Amazon. This is an easy way for our online and out-of-town/out-of-state friends to contribute and make a difference. We have a little bit of everything on the list, from cheap toys and treats to bags of food and dog houses. If you enjoy giving toys, please do so! Just because we are worried about vet bills does not mean the dogs should be. They still need to play and enjoy life as much as they possibly can while waiting for their forever homes.
Best of all, if you are signed up with Socialvest and shop on Amazon, an additional 4% of your purchases will go straight to the rescue!
The Year-Round List
And, of course, there is the year-round list that we are always in need of. Jacks are tough and they are tough on everything they touch, so we never run out of needs from this list.
Blankets and towels (gently used are welcome; no fraying, please, since some of our guys and gals like to floss with them)
Martingale collars
Leashes – six feet and strong; no retractable leashes, please!
Flea and tick treatments (any kind)
Laundry detergent, dryer sheets and/or bleach (these guys dirty up stuff like you wouldn't believe)
Dog chews or chew-related toys (please, be sure they are safe/easily digestible)
"Fetch" toys (these guys and girls love to play ball!)
Heavy-duty tarps for the kennels (10' by 10')
Gift cards to Home Depot or Lowe's to keep the kennels in good condition
If you are local, we highly encourage visiting a local pet store to purchase these items. Give us a call at 770-918-8582 or email us to arrange a pickup or dropoff time and location or a physical address to send the the items.
Get Letter for Uncle Sam
If you donate through Paypal, you will receive a thank you letter with donated amount for your taxes. If you gave items or sent checks or money orders directly to us or Donna and have not received a letter, please email us at jrtadoptions@gmail with your with your physical address, date of donation and type/amount of donation and we'll make sure you get your letter for your taxes. Thank you for a wonderful year, everyone!