Current Online Fundraisers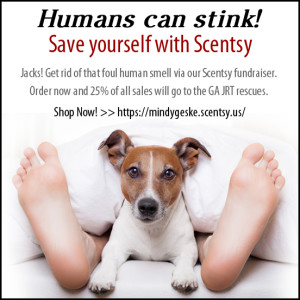 Scentsy
We had a great response to our Scentsy fundraiser in February, so we've decided to keep it available year-round. Shop Mindy's site and select us at checkout — 25% of all sales will go to the rescues.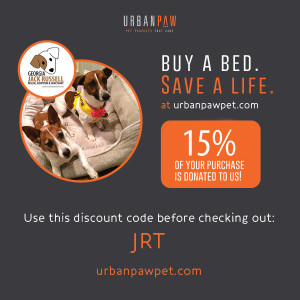 AmazonSmile
Love to shop on Amazon? Sign up with AmazonSmile and .5% of every purchase you make will go the rescue! You can even shop from our wish list.
The Vet Bills Never Cease …
Don't have the time, but have some spare change? Donate easily, effortlessly and securely here through PayPal and make a difference. We whole-heartedly assure you that any money donated here will go to the general rescue fund, which pays for the food, shelter and healthcare of our rescues. We are completely non-profit (i.e., no payrolls here!), so every dollar truly counts.
If you prefer to donate to a specific dog, please visit their page. That money will go directly to them.
Make a Donation Online
Make a Recurring Monthly Donation
Make a One-Time Donation
Donate by Check or Money Order
Donate by Check/Money Order
If you would rather send a check or money order, you can send to our P.O. Box:
Georgia Jack Russell RA&S
Box 305
Avondale Estates, GA. 30002
We Can't Save Them All …
It's easy to get frustrated when you want to save every wonderful dog in the world. But you have to stay focused and remember the mantra: "I can't save them all, but I can make a difference in one dog's life."
Because we are a small rescue, who admittedly falls in love with every rescue that comes our way, we offer that personal opportunity. There are so many ways you can help; below are just a few of them in the photos and columns. See which one fits your current lifestyle, then contact us or give us a call. Everyone wins.
And, when you're ready, make the biggest impact you can possibly make on a dog: Adopt one.
Ask Your Local Pet Store for Food Donations
Find/Help us Write Grants
Install Dogly and Upload/Love Photos
Provide Handyman Services