The volunteers had such a great time yesterday, working hard … Now it's time to play a little.
We would love to invite all of our volunteers and supporters (and their four-legged babies!) in the Metro Atlanta area to celebrate the Dog Days of Summer Event Saturday, July 27, at the Westin Buckhead (3391 Peachtree Road NE). This is a great opportunity for adopted parents to bring out some of our former rescues to say "hi" to Mama Donna. We would also love to meet some of our local online supporters who can't make it out to the ranch to see us.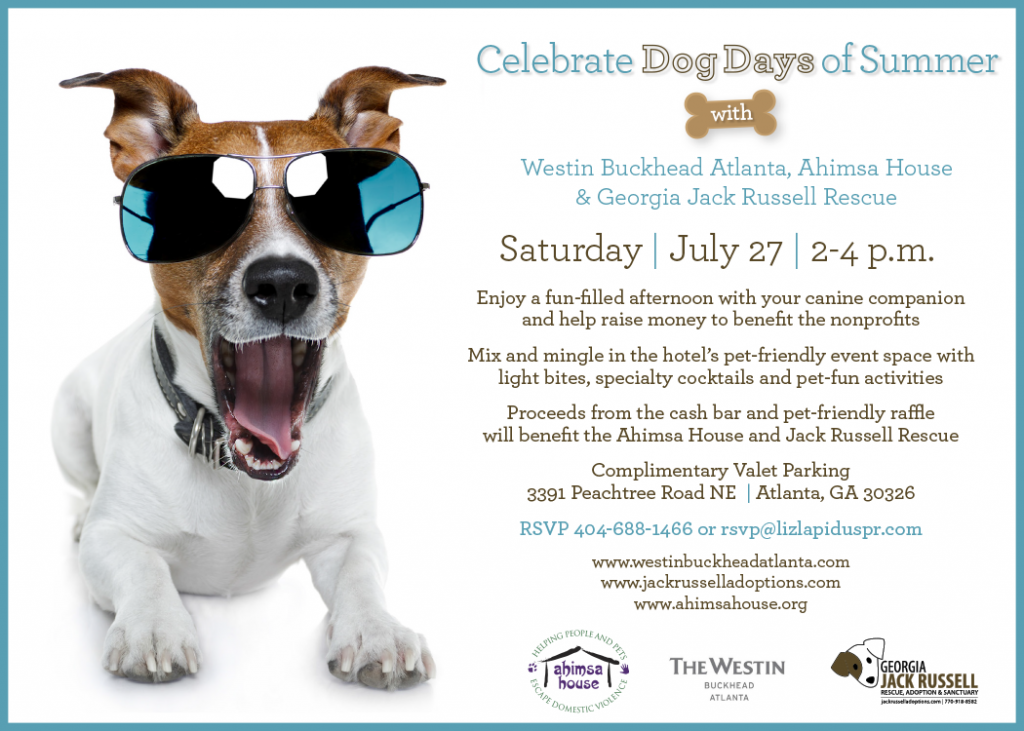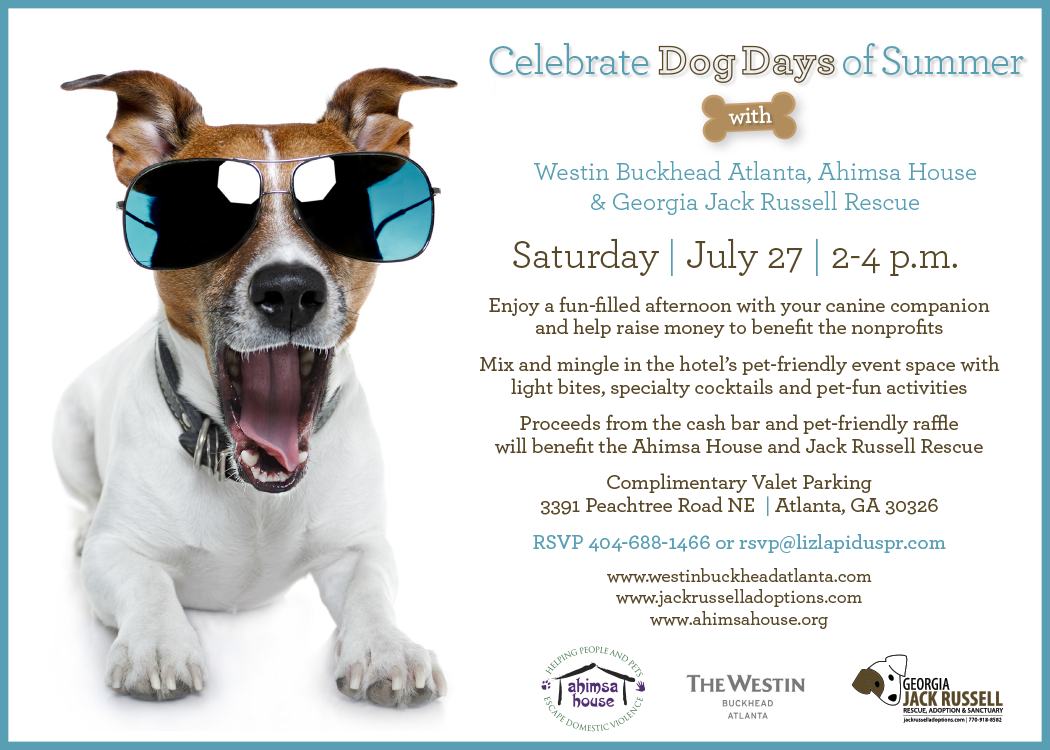 Plan on a fun-filled afternoon with your little ones and help us raise money for both our rescue and Ahimsa House, which is a wonderful group that helps human and animal victims of domestic violence reach safety together. All proceeds from the cash bar and pet-friendly raffle will go towards our organizations.
The raffle items are a pet parent's dream, including:
Just this Westin Heavenly Dog Bed alone is, well, heavenly …
There will also be 100 gift bags given out with great items and gift certificates from Atlanta Dog Spa, Big Daddy Biscuits and Barking Hound Village.
We will have a couple of our adoptable rescues with us as well. We'll let you know who soon closer to the event.
We are trying to get a headcount, so please RSVP 404-688-1466 or email rsvp@lizlapiduspr.com. We would also love it if you joined our Facebook page event, so we can count numbers as well.
Can't wait to see everyone for an afternoon of fun! We promise, no one has to break a sweat or get dirty at this gathering. 😉