We're headed into the dog days of summer, but we're not going to let that slow us down. In fact, we've got two big events scheduled for the dogs in July alone.
Volunteer Day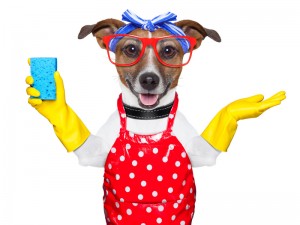 It's been awhile since we've had our last volunteer day, so we've scheduled another one for Saturday, July 13 from 9am-6pm. For those volunteers who have attended in the past, you know this is a fast-paced, full-day schedule of doing all the stuff we don't normally have time to do, as well as the much-needed seasonal upgrades. This includes washing doghouses; cleaning out all of the kennels and replacing hay; fixing or installing new tarps; repairing, extending or building onto kennels; and mowing grass. The dogs need out of their kennels while all of this is going on, so there's fun stuff to do, too, like walking the dogs, playing ball in the field and working on agility with them.
And there's always great food. This time, we're doing a cookout!
We'll rally at the ranch around 9 in the morning to discuss tasks and see who wants to do what, but we plan to be busy most of the day, possibly until sundown. If you can't make it all day, come out whenever you can and stay for however long you like. Wear your old clothes and your "poo shoes." We're gettin' dirty for the dogs!
If you plan on joining us, please visit our event page on Facebook and "join" us. If you're not a Facbeook user, email us and let us know. We will provide everyone with the address and directions to the ranch offline. (Just know that it's outside Conyers, Georgia, in case you're wondering.)
Also, if you're coming, please sign up on the volunteer duties sheet and the cookout sheet.
Dog Days of Summer
We are proud to take part in celebrating the Dog Days of Summer event with Ahimsa House and the Westin Hotel in Buckhead. Scheduled for 2-4 pm Saturday, July 27 at the Westin (3391 Peachtree Road NE in Atlanta), this special event invites you to bring your canine companions to help raise money for Ahimsa House and our rescue.
Mix and mingle in the hotel's pet-friendly event space with light bites, specialty cocktails and pet-fun activities. All proceeds from the cash bar and pet-friendly raffle will benefit Ahimsa House and our rescue.
The event sponsors have asked everyone to RSVP by calling 404-688-1466 or emaling rsvp@lizlapiduspr.com. If you're on Facebook, we would also love it if you visited our event page and "join" us.