Need to buy a new bed for your baby? Want to help "buy one get one free" for one of our homeless Jacks? Here's the perfect opportunity!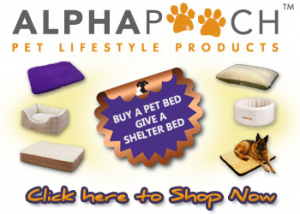 We are honored to be part of another pet bed donation program after such a wonderful response a few months ago with the Animal Rescue Aid program. (We are, by the way, still accepting outdoor beds through that program. After all, we have Jacks and, well, you know – they will destroy the indestructible … and some have.)
These beds are provided by Alphapooch for Petfinder shelters/rescues. The beds are  "shelter certified" and will work perfectly for the crates in the indoor kennel, which we are still working on. Right now, our rescues are sleeping on whatever blankets or towels we receive as donations. (Those donations are wonderful, though, so please keep them coming! What may be trash to you is a warm blankie for a rescue.)
To participate in this program, please go to Alphapooch's website and click the "Click here to purchase a pet bed now" link in the Buy One Give One section. Pick the bed you want to buy for your forever pooch (or, if you want, yes, we will gladly accept a paid-for one as well!), add it to your cart and then select Check Out. You will receive a notice telling you that your purchase qualifies for a free bed donation to a shelter. Proceed to Checkout and then select us from the drop-down menu that says Petfinder: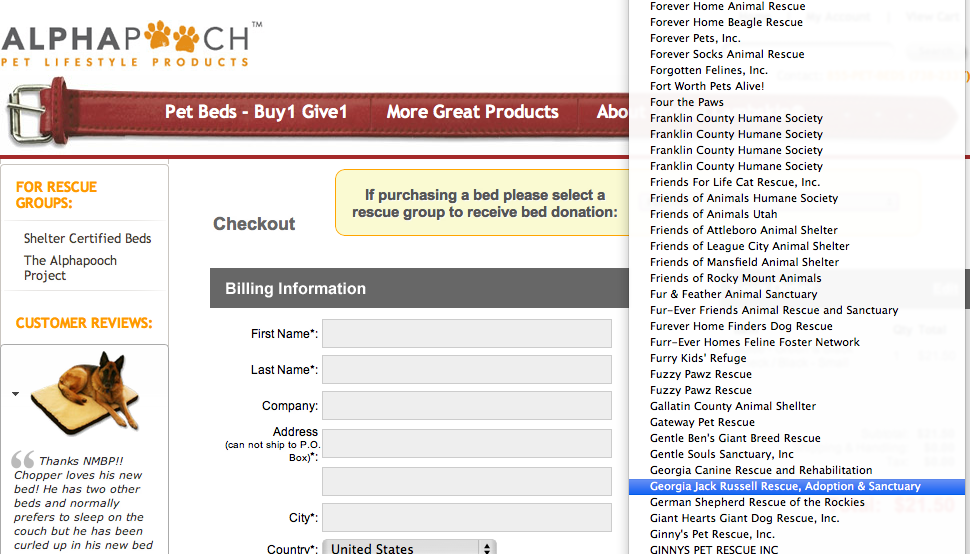 That's it! They'll take care of the rest. Your baby will get a new bed and so will one of our needy sweeties.
Thank you to all of you who do so much for us. We could not do it without you. Please share this with your friends and let's get some babies some new beds!