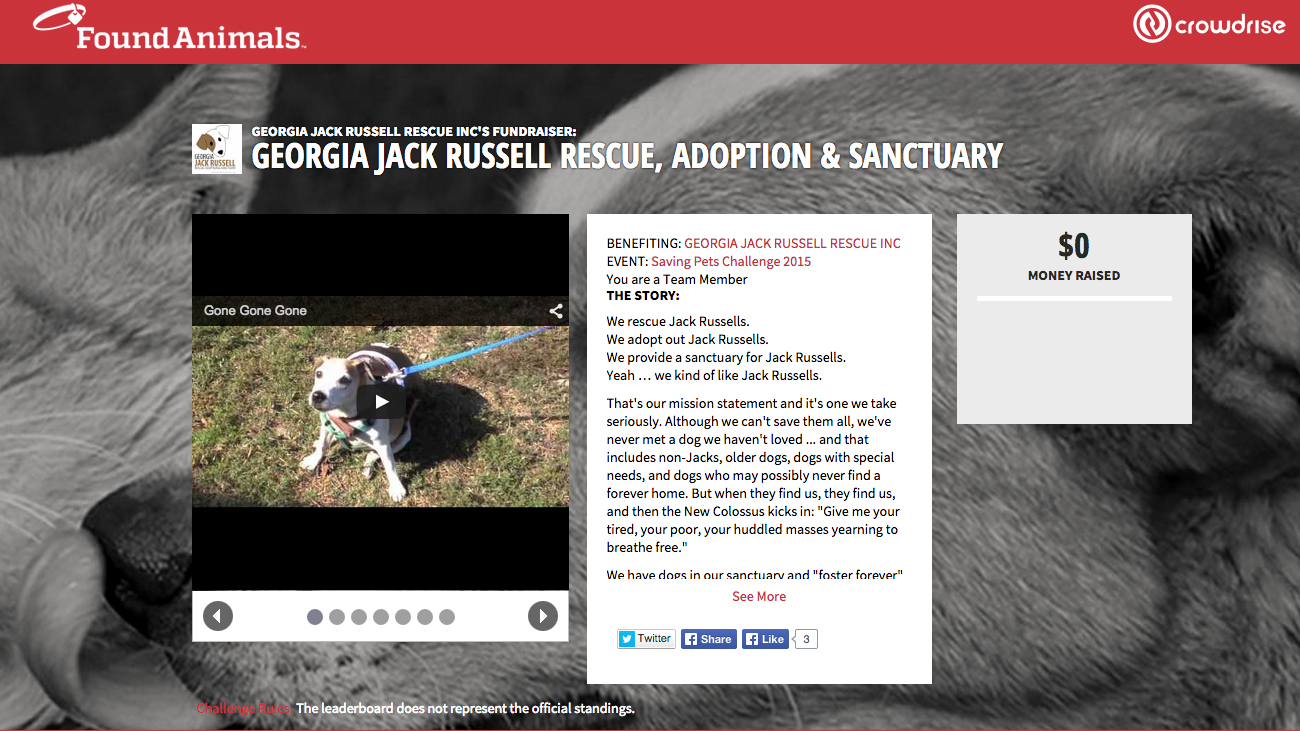 Are you up for a Challenge? On May 4, CrowdRise will kick off a special fundraising challenge for animal shelters/rescues and other groups focused on benefiting companion animals. They are giving away a $50k(!) grant for the team who raises the most during the challenge, which ends June 5. There are also offering incredibly generous grants for second-fifth places, as well as bonus challenges and prizes along the way that total over $25K. Holy vet-bills-paid, Batman!
And best of all? Win or lose, whatever we raise during the campaign goes to the rescue. Period. No fees. No catch-22s. Just total doggie goodness.
We've seen the magic you've helped work online for our dogs in the Shelter Challenge, Dogly and others, so we're jumping onboard for this fabulous opportunity!
We're building up our team now in preparation for next week's launch! If you want to join the team and help us raise funds with your own page and easy-networking opportunities, click the button below and hit the Fundraiser for this Campaign button. You can then sign up for a free account with easy-networking capabilities … and show your friends how truly awesome you are by supporting a worthy cause.
Ready, set, click!