Our rescue lives by the motto and hashtag AdoptDontShop. We always encourage people to adopt Terriers over purchasing puppies, especially those from puppy mills. This summer season, however, we're going to mix up the message just a little bit and ask you to adopt us while you shop … online, that is.
What It Is
If you are planning on shopping online this summer (or any time year round), please consider using AdoptAShelter.com. A percentage of every purchase you make at hundreds of online stores could go to the rescues without any additional cost to you — and without any complicated sign-ups, toolbars, or giving away your personal information.
How It Works
If you want to shop and help the rescues for free, all you have to do is go to adoptashelter.com. The first time you visit, you'll be asked to select a shelter. Simply click Enter the Website and then click on a yellow shop button for the store at which you want to shop.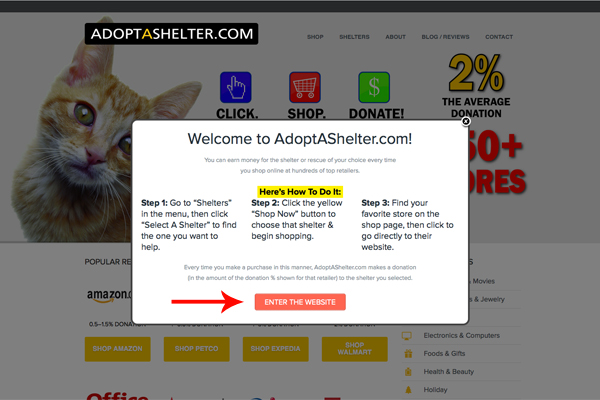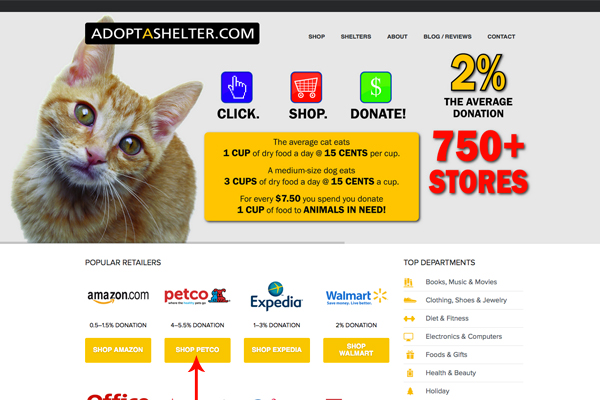 You will then be prompted to select your shelter. Click the Go to Shelters link.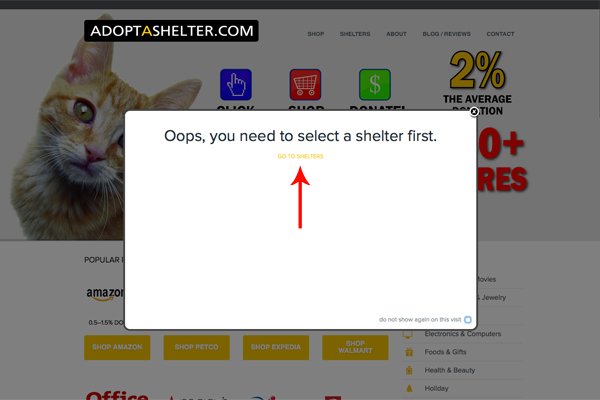 At the shelter list screen, search for Georgia Jack Russell. It will pop up under Conyers, GA. That's us! Now just click the Shop Now button.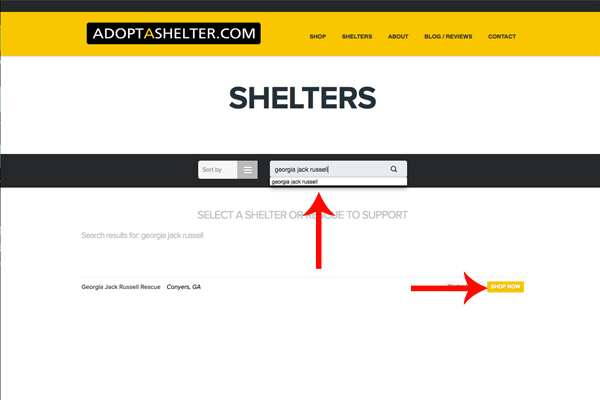 That's it! You're done. No information is collected, no sign up is needed. You'll see that you are currently shopping for Georgia Jack Russell Rescue in a small strip at the top of your browser.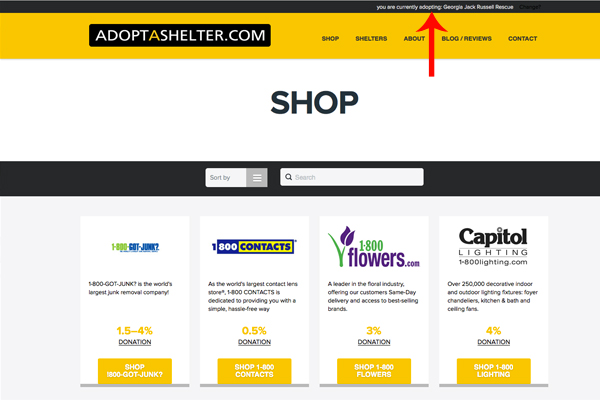 Whenever you want to shop online and help the rescues again, just go to AdoptAShelter and click on the applicable Shop button … and  then pat yourself on the back for helping  raise money for the rescues, just by doing your annual holiday shopping for your family and friends. You rock!
Prefer to Shop on Amazon?
If you prefer to shop on Amazon, they also offer a percentage of sales to the rescues via Amazon Smile. Here's how to sign up for that.